2 Nov 2019, 8:19pm
benefit concerts benefit concerts environment music Uncategorized: 350 activism benefit concert Better Future Project climate change Indian music Jazz khyal Middle-Eastern music music Raga violin
by
Administrator
9 comments
Meta
---
The twentieth "Playing For The Planet" benefit concert showcases master musicians from three different musical traditions, in a benefit for the environmental advocacy group 350MA.org.
Featured performers include the cross-cultural violin master Beth Bahia Cohen, the Hindustani singing of Warren Senders, and the intimate jazz improvisations of Stan Strickland & Josh Rosen.
---
The music begins at 7:00 pm, at The Community Church Of Boston, 565 Boylston Street (Copley Square), Boston. Admission is $20; $15 students & seniors. For information, please call 781-330-8032, find us on our Facebook event page, or visit the event website at www.warrensenders.com.
---
Online ticket purchasing is available through Eventbrite.
---
About The Artists
Pianist/percussionist Josh Rosen and saxophonist/flautist/vocalist Stan Strickland are two of New England's most loved and respected jazz musicians. They have been performing together since 2007, creating a intimate, spontaneous music that showcases their deep rapport with one another and with their listeners.
"Finishing each other's thoughts and phrases as these tunes wend their way from churchy soul-jazz to more abstract precincts, Rosen and Strickland are more than just in sync — they often sound like a single musician playing two instruments." – Boston Herald
"With the soul of an improv jam session, these two are one of the tastiest new treats to come along in a while." – Midwest Record
---
Beth Bahia Cohen is of Syrian Jewish and Russian Jewish descent and has spent many years exploring the ways the violin and other bowed string instruments are played in Greece, Turkey, Hungary, and the Middle East. She plays several Greek lyras, the Turkish bowed tanbur and kabak kemane, the Egyptian rababa, the Norwegian hardanger fiddle, and more. She was a Radcliffe Bunting Fellow and has been the recipient of many travel and research grants, including an NEA/Artists International grant to study the classical music of Turkey.

In addition to performing throughout the U.S., she teaches workshops and ensembles on Middle Eastern, Eastern European, Greek and Turkish music in conservatories and universities throughout the U.S as well as teaching privately in her studio in Watertown. She performs solo concerts of traditional and original music on various bowed string instruments from many countries (The Art of the Bow), as well as concerts exploring traditional Jewish music from all over the world.
---
One of the world's great improvisational song forms is khyal, the richly ornamented classical singing of North Indian tradition. Accompanied by the harmonium of Kaavya Velivati and the tabla of Harsha Hampapura, Warren Senders weaves a hypnotic tapestry of sound in his renditions of traditional ragas.
Acclaimed as the foremost non-Indian performer of this beautiful idiom, Senders lived in India for many years, learning the khyal style from master teacher Pt. S.G. Devasthali. He has performed throughout the world, enrapturing audiences and critics with a unique combination of authenticity and originality.

---
Online ticket purchasing is available through Eventbrite.
---
About 350MA and 350.org
Co-founded by environmentalist and author Bill McKibben, 350.org is the hub of a worldwide network of over two hundred environmental organizations, all with a common target: persuading the world's countries to unite in an effort to reduce global levels of atmospheric carbon dioxide to 350 parts per million or less. Climatologist Dr. James Hansen says, "If humanity wishes to preserve a planet similar to that on which civilization developed and to which life on Earth is adapted, paleoclimate evidence and ongoing climate change suggest that CO2 will need to be reduced from its current 400 ppm to at most 350 ppm." (Dr. Hansen headed the NASA Institute for Space Studies in New York City, and is best known for his testimony on climate change to congressional committees in the 1980s that helped raise broad awareness of the global warming issue.) Activists involved in the 350 movement include Rajendra Pachauri (Chairman, Intergovernmental Panel on Climate Change), Vandana Shiva (world-renowned environmental leader and thinker), Archbishop Desmond Tutu (1984 winner of the Nobel Peace Prize and a global activist on issues pertaining to democracy, freedom and human rights), Van Jones, Bianca Jagger, Barbara Kingsolver and many more.
350MA.org is the Massachusetts Chapter of this worldwide advocacy group, and the hub for the Better Future Project.
---
About The Community Church Of Boston
The Community Church of Boston is a free community united for the study and practice of universal religion, seeking to apply ethical ideals to individual life and the democratic and cooperative principle to all forms of social and economic life. We invite you to join us one Sunday for a thought-provoking and joyful time, or contact the church to find out more: info@communitychurchofboston.org
23 Mar 2012, 10:09am
April 22 Action environment Jazz music: benefit concert genius violin
by
Warren
leave a comment
Meta
Mimi Rabson appeared with her group, including Nick Grondin on guitar, Dave Clark on bass, and Ricardo Monzon on drums. They played an absolutely terrific set. Listen and enjoy:
"The Next Vehicle" (The beginning of this piece was cut off — sorry!)
"Billie's Bounce" (Nick Grondin arrangement)
"Heal I-Self"
"Marking Time"
"Because I Can"
"Ska Circus"
"Archnophobia" — Composition: Dave Clark
"Why'd Ya Do It?"
===========================================
This music was performed to benefit 350.org. Please consider donating some money to them if you have enjoyed listening. Just click on the photo.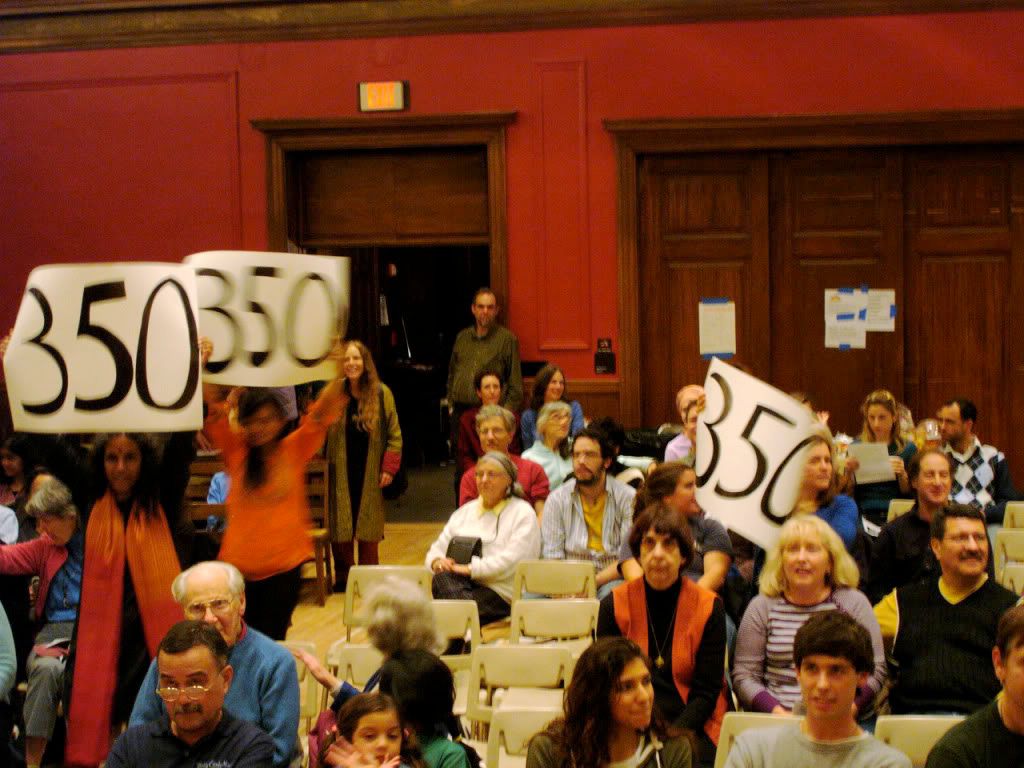 17 Jul 2011, 9:35am
India Indian music music vocalists: 78 rpm discs genius violin
by
Warren
leave a comment
Meta
The great Gajananrao Joshi. Both a violinist and a vocalist, he was one of the most competent and intelligent musicians of the century:
Wiki:

Joshi was a highly skilled violin player by the age of 20. His students include vocalist and violinist Madhukar Joshi, Vikas Kashalkar, Ulhas Kashalkar, Padma Talwalkar, and violinist Shridhar Parsekar. He also taught vocalists Kaushalya Manjeshwar, Shubhada Paradkar, Veena Sahasrabuddhe and Jayashree Patnekar. His daughter Malini, sons Manohar, Madhukar and Narayan are also trained musicians. His sons variously took to singing, violin, and tabla.

His grasp was so quick that it is said that Kesarbai Kerkar did not like to have him attend her concerts because he could quickly incorporate her strengths in his own singing. His gurus—father Anant Manohar Joshi of Gwalior, He was also a disciple of the late Pandit Balkrishnabau Vaze of the Gwalior Gharana Vilayat Hussein Khan of Agra and Bhurji Khan of Jaipur—spanned the three gharanas whose blend is exhibited in his art.
As the guru of my own guru, Pt. Devasthali, Gajananrao Joshi has a special place in my personal musical pantheon. Mohan Nadkarni's biographical article on Gajananbua is well worth a read.
These two sides showcase his violin artistry, which was of a piece with his singing: intelligent, uncompromising, beautiful.
Listen and enjoy!
Raga Todi
Raga Kafi
25 Jun 2011, 11:00am
India Indian music music: genius violin
by
Warren
leave a comment
Meta
Two early recordings of the late Pt. V.G. Jog, one of the musicians who made Hindustani violin a force to be reckoned with in the 20th century.
Pandit Vishnu Govind Jog, better known as V. G. Jog (22 Fehruary 1922 – 31 January 2004), was an Indian violinist. He was the foremost exponent of the violin in the Hindustani music tradition in the 20th century, and is credited for introducing this instrument into Hindustani music.

Jog was a disciple of Baba Allauddin Khan. He performed and recorded with many of the greatest Hindustani musicians of the 20th century (including Bismillah Khan) and toured the world. He frequently performed for All India Radio's Calcutta division. He received the Padma Bhushan award in 1982.Wiki
He is accompanied by one of the greatest exponents of tabla ever known in India, the late Ustad Ahmedjan Thirakwa:
Ahmed Jan Thirakwa Khan was an Indian tabla player, commonly considered the preeminent soloist among tabla players of the 20th century, and among the most influential percussionists in the history of Indian classical music. He was known for his mastery of the fingering techniques and aesthetic values of various tabla styles, technical virtuosity, formidable stage presence, and soulful musicality. While he had command over the traditional tabla repertoire of various gharanas, he was also distinguished by the way in which he brought together these diverse compositions, his reinterpretation of traditional methods of improvisation, and his own compositions. His solo recitals were of the first to elevate the art of playing tabla solo to an art in its own right in the popular mind. His style of playing influenced many generations of tabla players.
A meeting of the titans, indeed. Enjoy these two performances, probably from the early 1950s.
This version of Raga Bahar is based around the popular chiz Phulwaale kaunt main ka basaunt, recorded in the 1920s by Narayanrao Vyas.
Raga Nat Bihag; inevitably, this is an adaptation of the canonical chiz Jhan jhan jhan payal baaje, sung by pretty damn near everybody who's ever performed this raag.
Thirakwa is rock-solid and authoritative throughout these performances.
27 Oct 2009, 9:40pm
music October 24 Action: Middle-Eastern music oud violin
by
Warren
leave a comment
Meta
Beth Bahia Cohen and her accompanists opened the evening with a single twenty-five minute suite which included three separate melodies from different parts of the Middle East. The performance included lots of beautiful violin playing from Beth, a lovely oud solo from Mac Ritchey, and some great percussion from Todd Roach and Gabe Halberg. Rhythmically charged, passionate, lyrical…what a great way to start things off!