27 Oct 2009, 9:40pm
music October 24 Action: Middle-Eastern music oud violin
by
Warren
leave a comment
Meta
Beth Bahia Cohen and her accompanists opened the evening with a single twenty-five minute suite which included three separate melodies from different parts of the Middle East. The performance included lots of beautiful violin playing from Beth, a lovely oud solo from Mac Ritchey, and some great percussion from Todd Roach and Gabe Halberg. Rhythmically charged, passionate, lyrical…what a great way to start things off!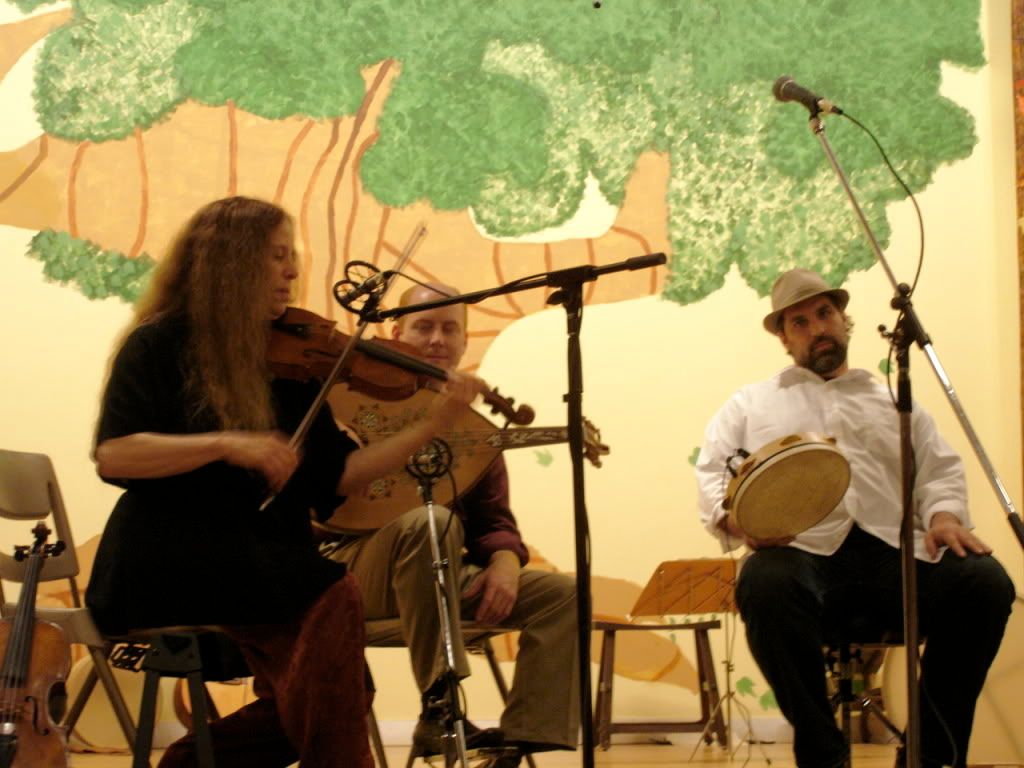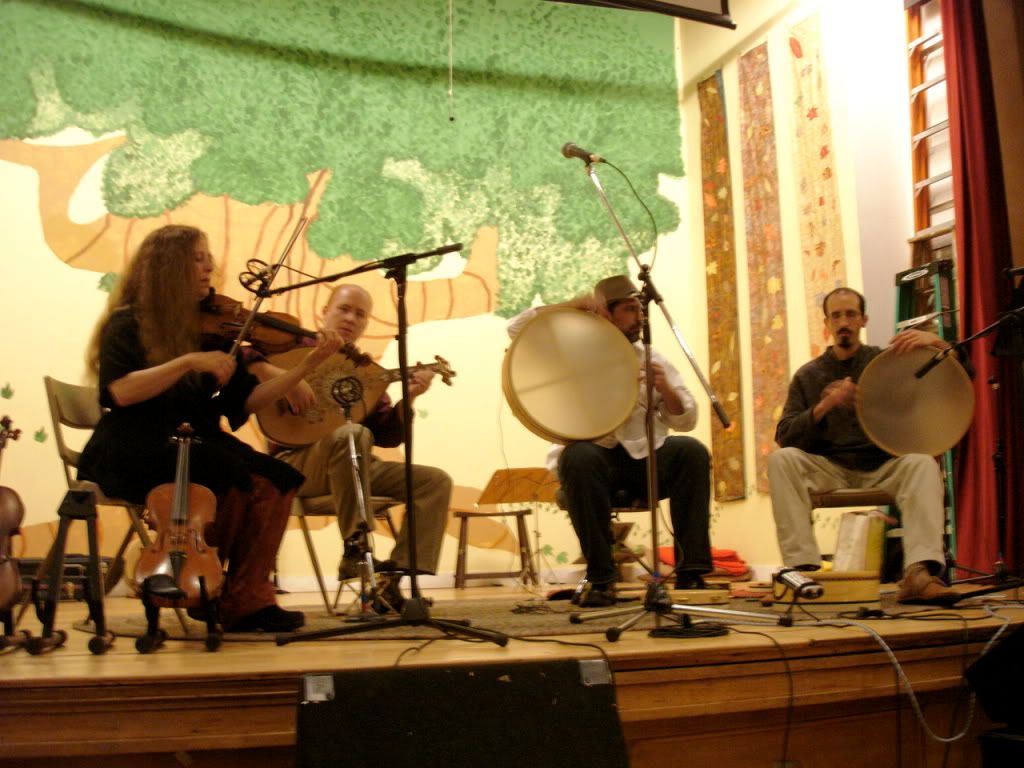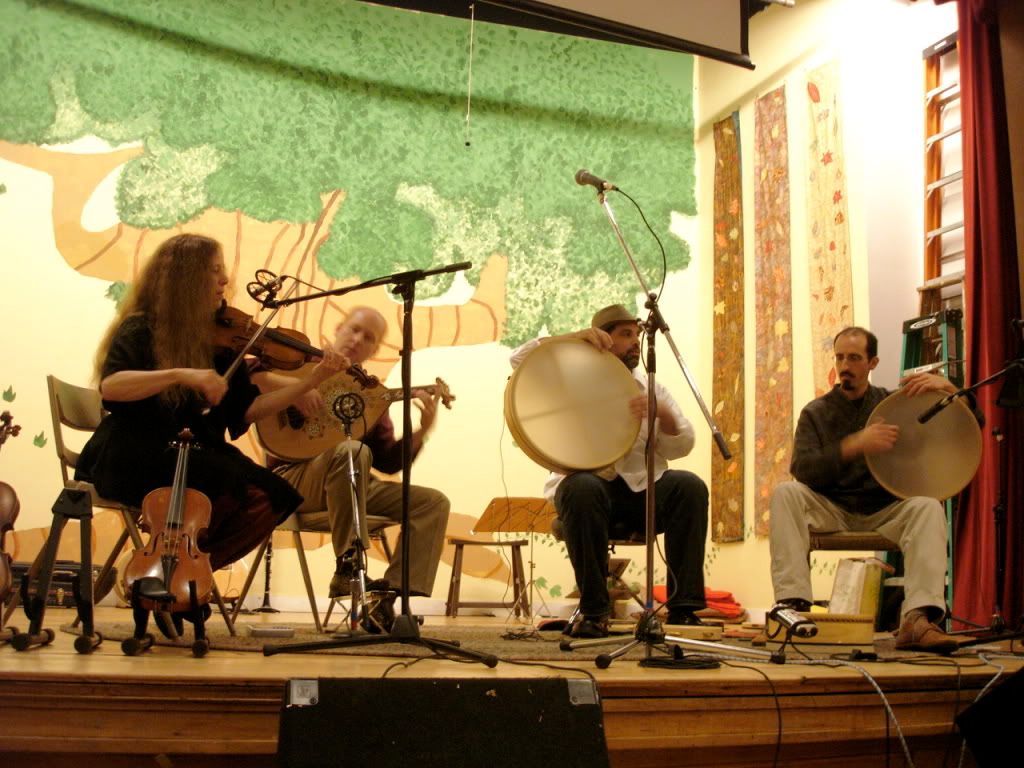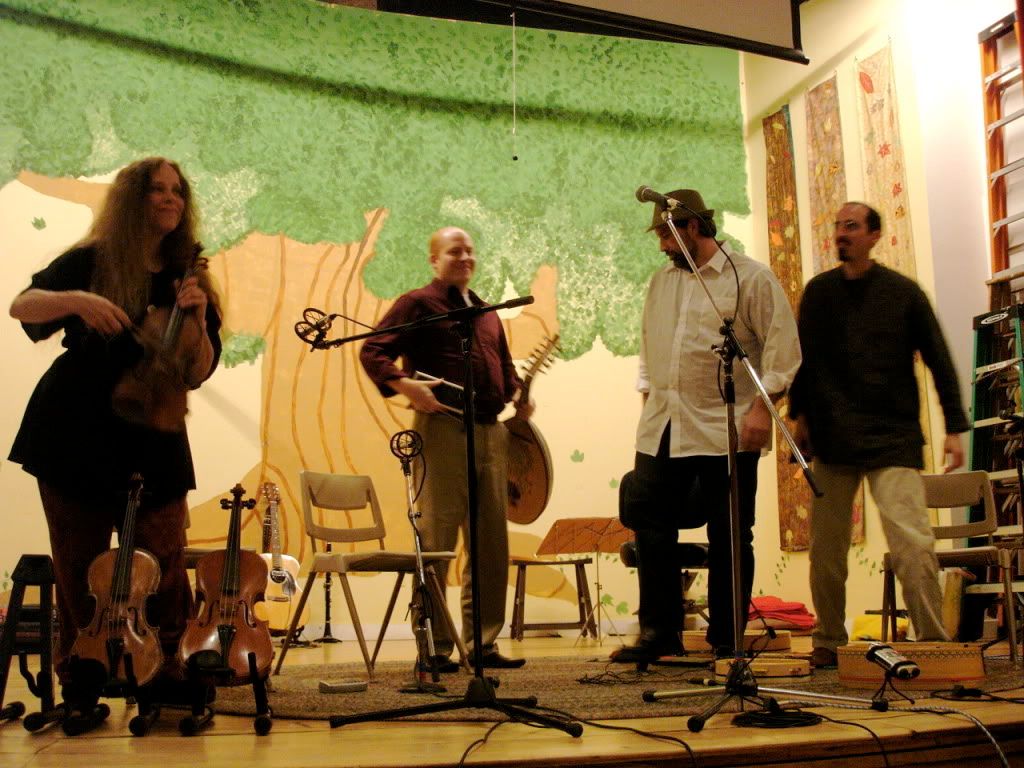 Beth introduces the pieces included in this suite as part of her opening remarks. Enjoy!
Photographs are by Hadley Langosey.