4 Sep 2010, 10:36am
India Indian music music: genius Mallikarjun Mansur
by
Warren
leave a comment
Meta
Mallikarjun Mansur, singing Ek Nishad Bihagada and Nat Bihag.
10 Jan 2010, 1:55pm
Indian music music photoblogging: Bhimsen Joshi Gangubai Hangal khyal Kumar Gandharva Malini Rajurkar Mallikarjun Mansur
by
Warren
1 comment
Meta
These were taken between 1985 and 1987, at various concerts in Pune, Mumbai, Miraj and Delhi. Enjoy:
Bhimsen Joshi: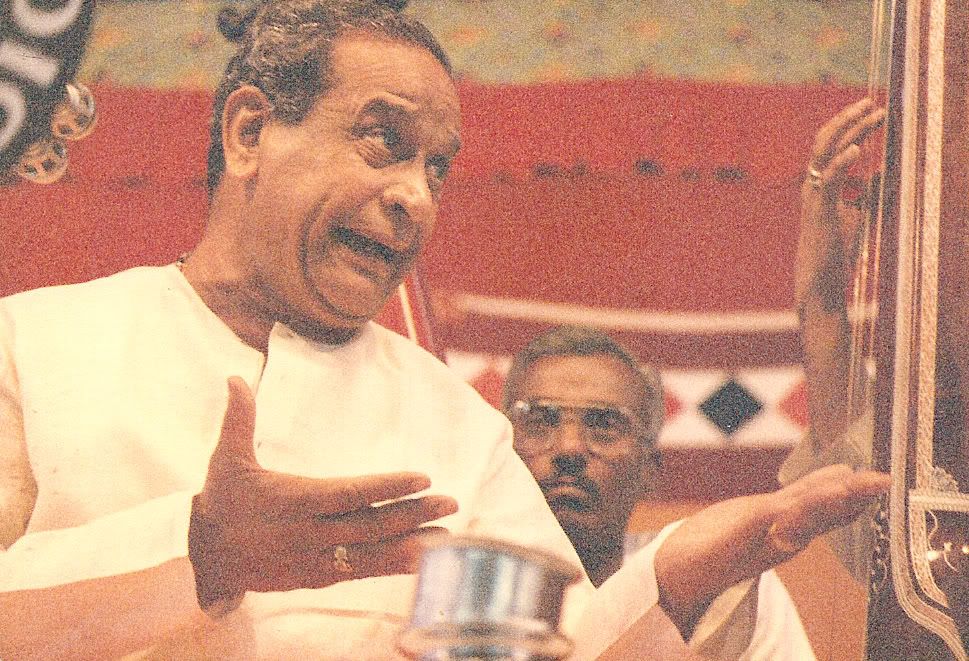 Sawai Gandharva Mahotsav, 1985. He was singing a beautiful Todi, "Changai nainawa" followed by "Langara kankariyaa jina maaro." Nana Muley on tabla, Purushottam Wallawalkar on harmonium.
5 Sep 2009, 7:44pm
Indian music music: Indian music Jaipur Gharana khyal Mallikarjun Mansur Shuddh Nat
by
Warren
leave a comment
Meta
…and we DO need to be reminded why this crazy human chain is worth preserving: Mallikarjun Mansur, singing Raga Shuddh Nat.