17 Jul 2010, 10:59pm
environment
Jazz
June 12 Action
music
vocalists
by
Warren
leave a comment
Meta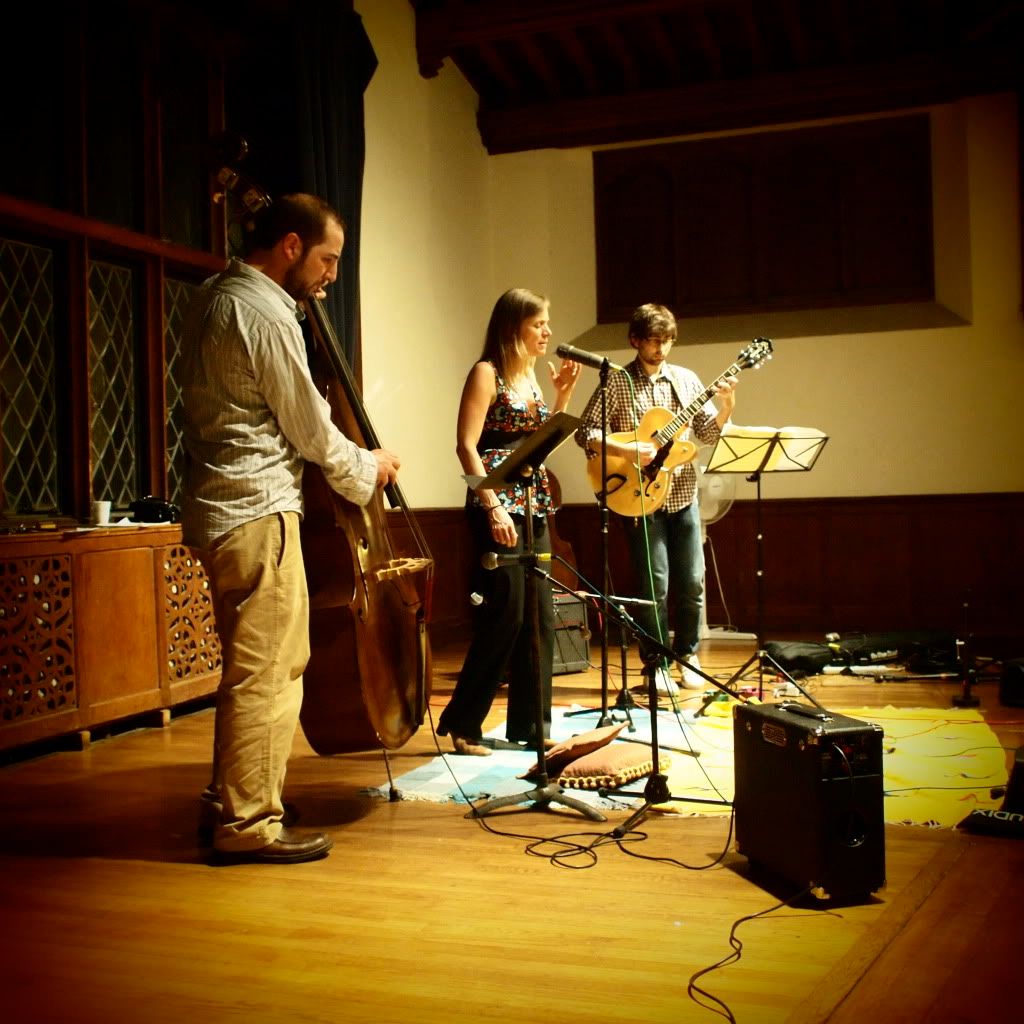 Because of technical issues, only these two tunes from Dominique Eade's wonderful set at the "Singing For The Planet" concert are available. She is accompanied very sympathetically and supportively by Will Graefe on guitar and Will Slater on bass.
Here is her version of Hoagy Carmichael's "Buttermilk Sky," a song which I'd never heard before.
This is her original piece, called "The River." She begins with some nice singing and kalimba:
The other performances from "Singing For The Planet" can be found here:
22 Jun 2010, 11:02am
environment India Indian music June 12 Action music Warren's music: Pahadi Puriya Raga
by
Warren
leave a comment
Meta
Here is my complete set from the "Singing For The Planet" concert. Priti Chakravarty – harmonium, Akshay Navaladi – tabla, Harriotte Hurie – tamboura.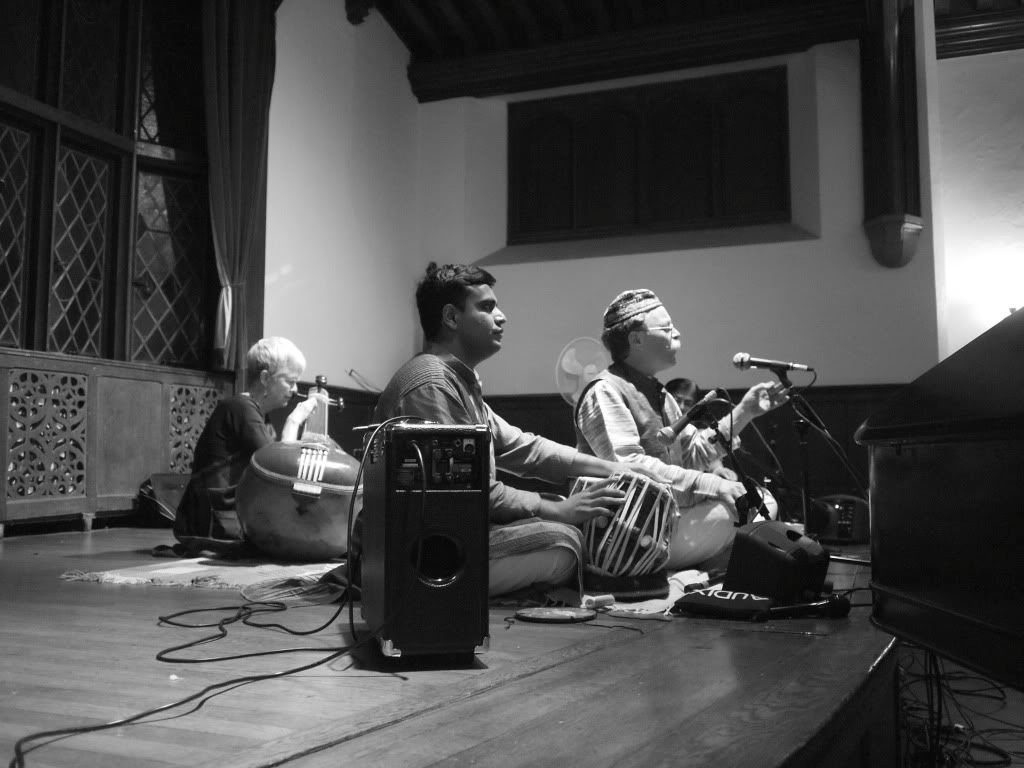 Raga Puriya – three-part khyal performance.


Vilambit Ektaal: Eri malaniyaa begi gunde laawori phulan ke harawa / Bela chameli gulab daru bane ke garawa (traditional composition)
Madhya Tintaal: Main to kaari aayi piya sanga rangaraliyaa / main vaari jaat pan ghat ke ghaat // Ek to dar mohe saas nananda ko / duje duraniyaa jaitaniyaa sataave / nisa din Prem Piya ki baat hai (composition by Ut. Faiyaaz Khan)
Drut Ektaal: tarana (composition by Pt. S.G. Devasthali)
Jyuda Kinjo Dolna ("How My Heart Sways") – Pahadi folksong
Jyuda kinjo dolna ho manda kinjo bolna / karle mane diyo mauja jinde // Harapur, Nurapur thandiyana chhavaa / maaya balocheda yaar balocheda, hai thaan thaan ho // Chhand mhara chadaiyaa pipari ne ohale / chhand mhara dole, chhand mhara bole, nai aan aan ho
22 Jun 2010, 10:15am
environment Jazz June 12 Action music vocalists: jazz vocals Latin Jazz Mili Bermejo
by
Warren
leave a comment
Meta
Here is the complete set by Mili Bermejo and her trio: Dan Greenspan – bass, and Doug Johnson – piano.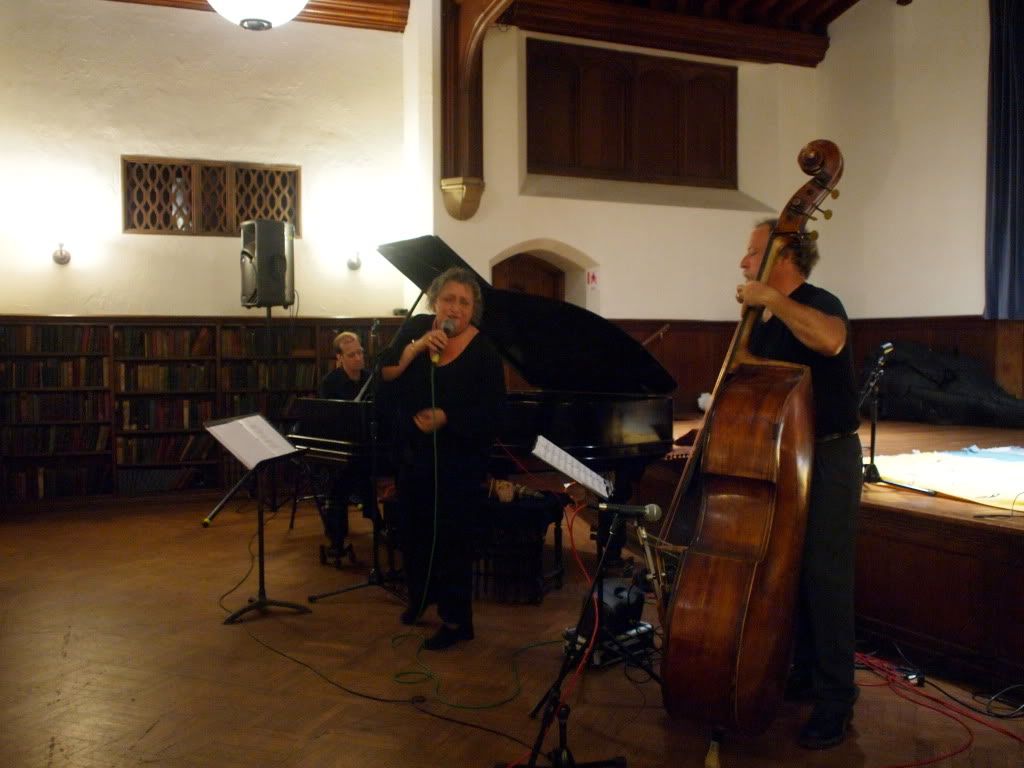 They began with a bass/voice duet:
Te abrace en la noche , by Fernando Cabrera
Noche, by Nando Michelin
16 Jun 2010, 10:05am
environment Indian music Jazz June 12 Action music photoblogging Warren's music: Mili Bermejo Singing For The Planet
by
Warren
leave a comment
Meta
The "Singing For The Planet" concert happened as planned last Saturday. We had an excellent crowd and raised a little over $800 for www.350.org — and the music was lovely.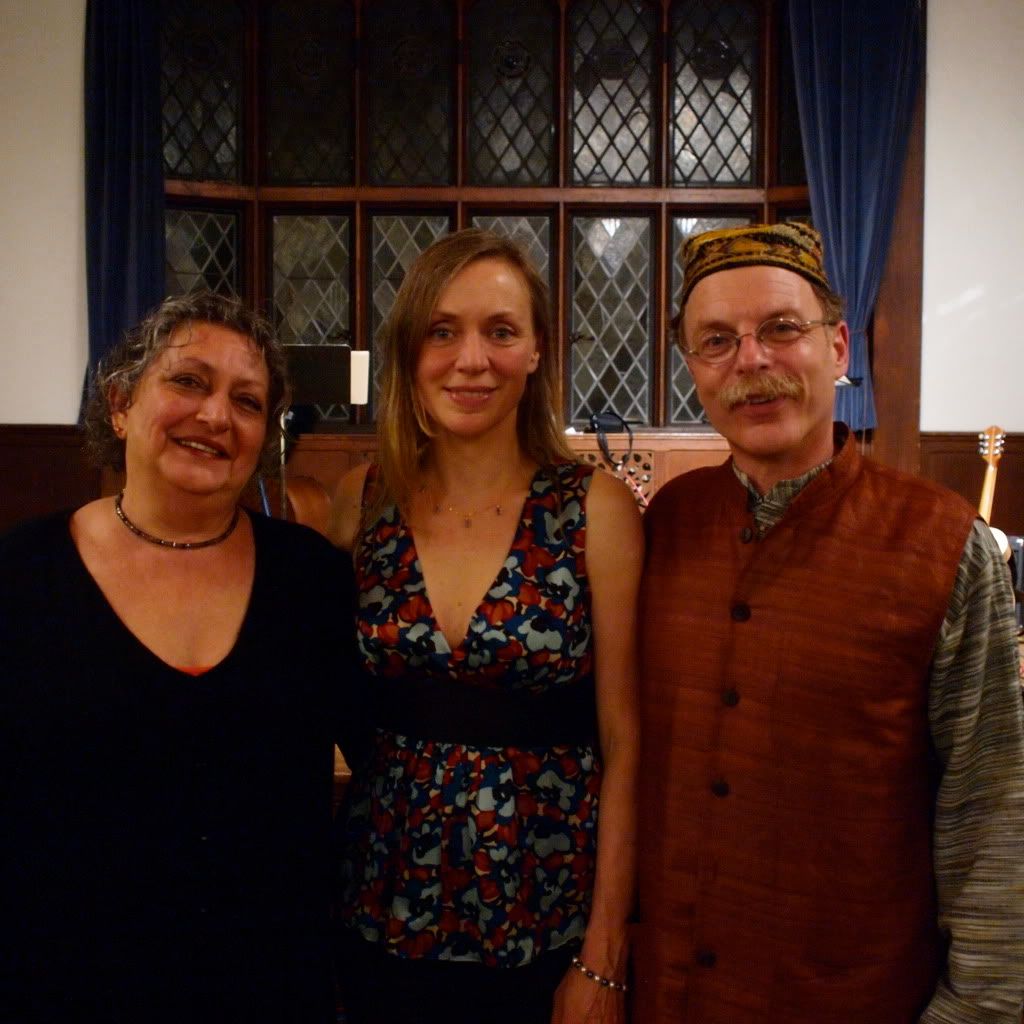 Mili Bermejo, Dominique Eade and Me
I'm just putting a few photographs up for now. A full report with video will go up later this week. These images are courtesy of Hadley Langosey, and there will be more to come.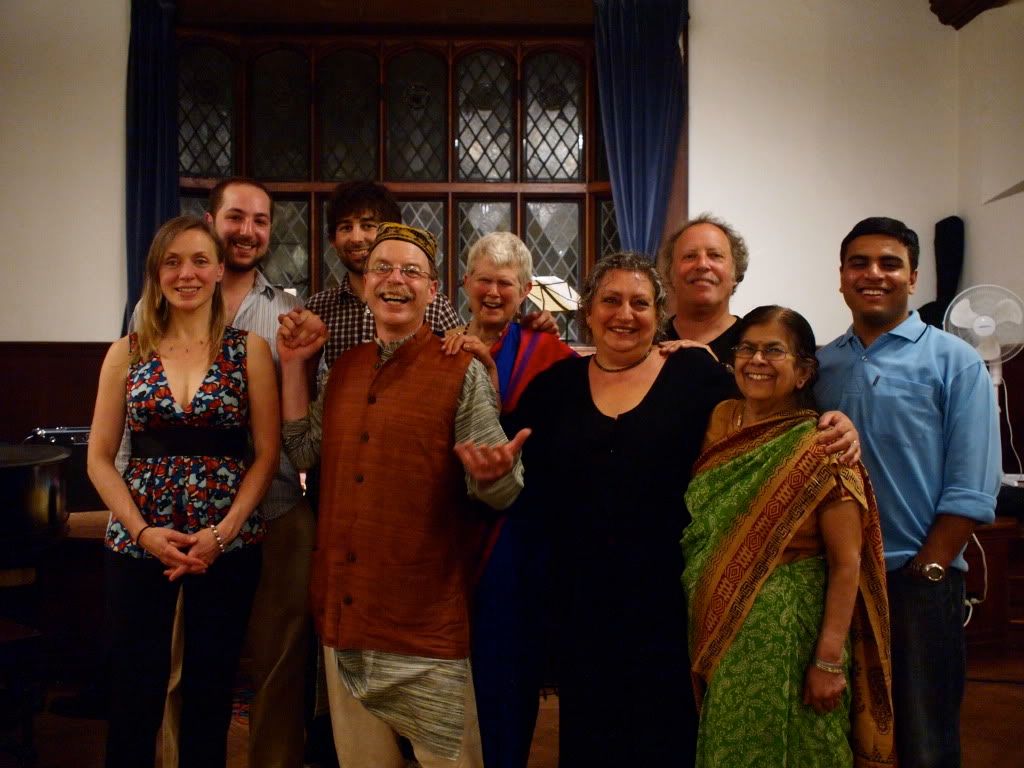 Dominique, Will Slater, Will Graefe, some guy, Harriotte Hurie, Mili Bermejo, Dan Greenspan, Priti Chakravarty, Akshay Navaladi. Missing: Doug Johnson
First Set: The Mili Bermejo Trio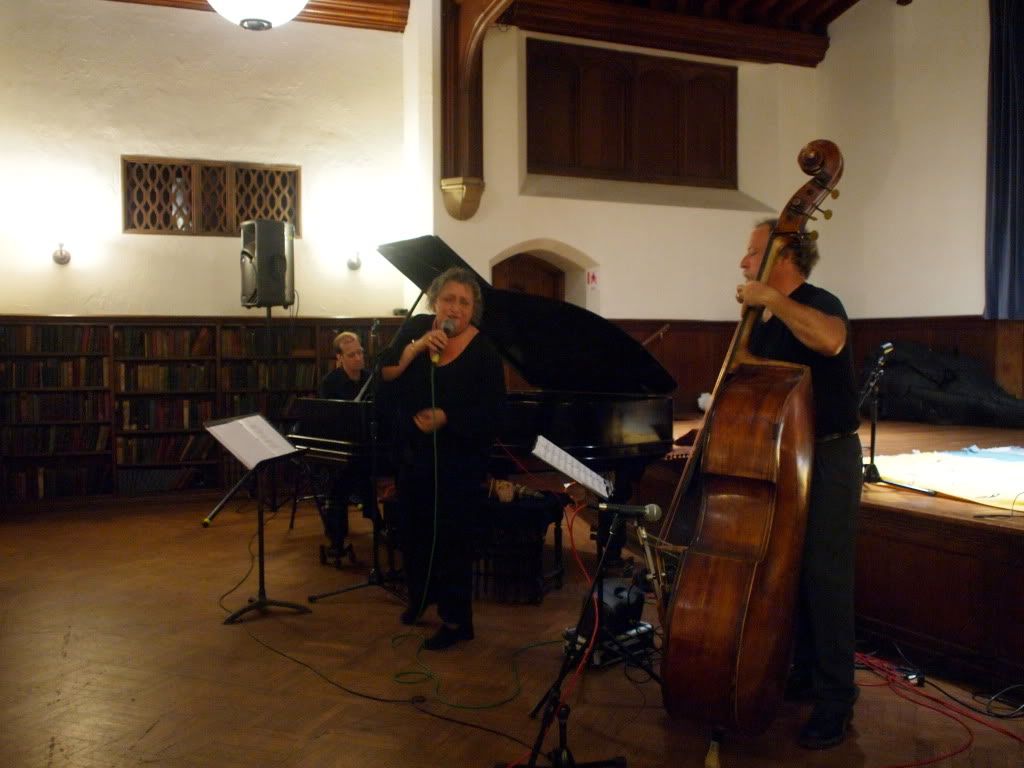 Mili Bermejo with Doug Johnson on piano and Dan Greenspan on bass
Second Set: Warren Senders & The Raga Ensemble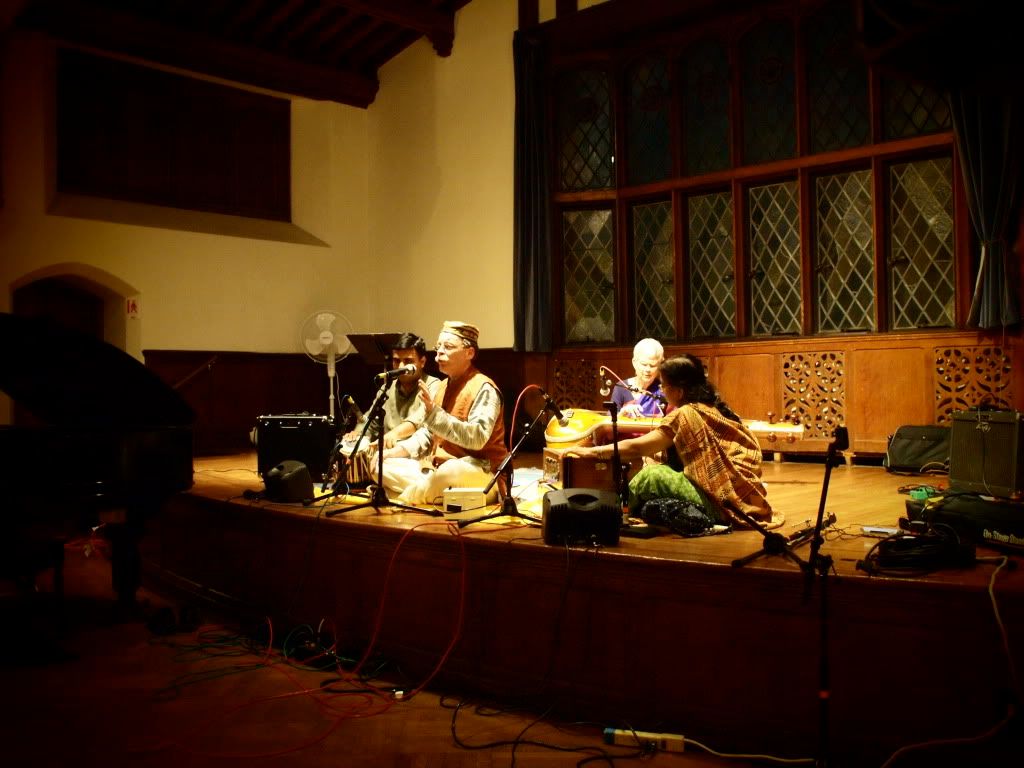 Me, with Akshay Navaladi, tabla; Priti Chakravarti, harmonium; Harriotte Hurie, tamboura.
Third Set: Dominique Eade & Friends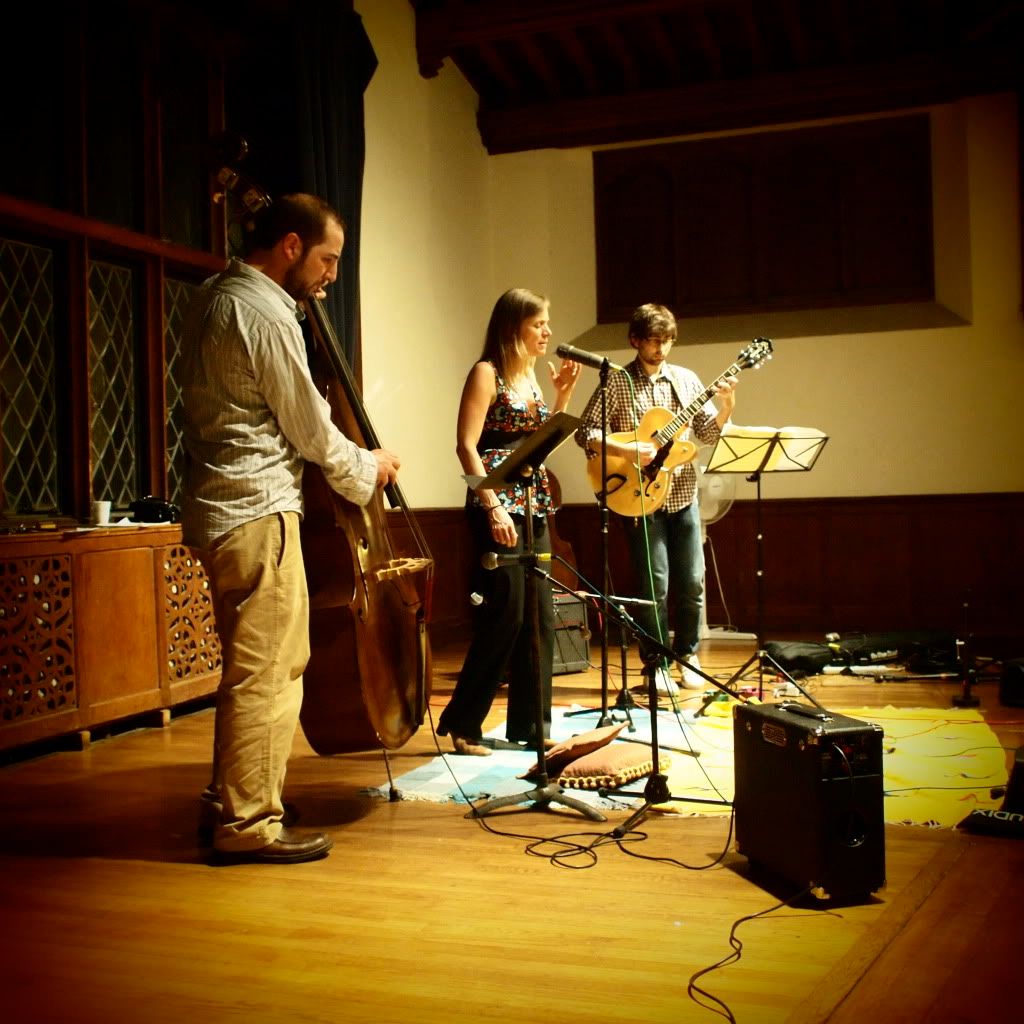 Dominique Eade with Will Slater on bass and Will Graefe on guitar.