16 Jun 2010, 10:05am
environment Indian music Jazz June 12 Action music photoblogging Warren's music: Mili Bermejo Singing For The Planet
by
Warren
leave a comment
Meta
The "Singing For The Planet" concert happened as planned last Saturday. We had an excellent crowd and raised a little over $800 for www.350.org — and the music was lovely.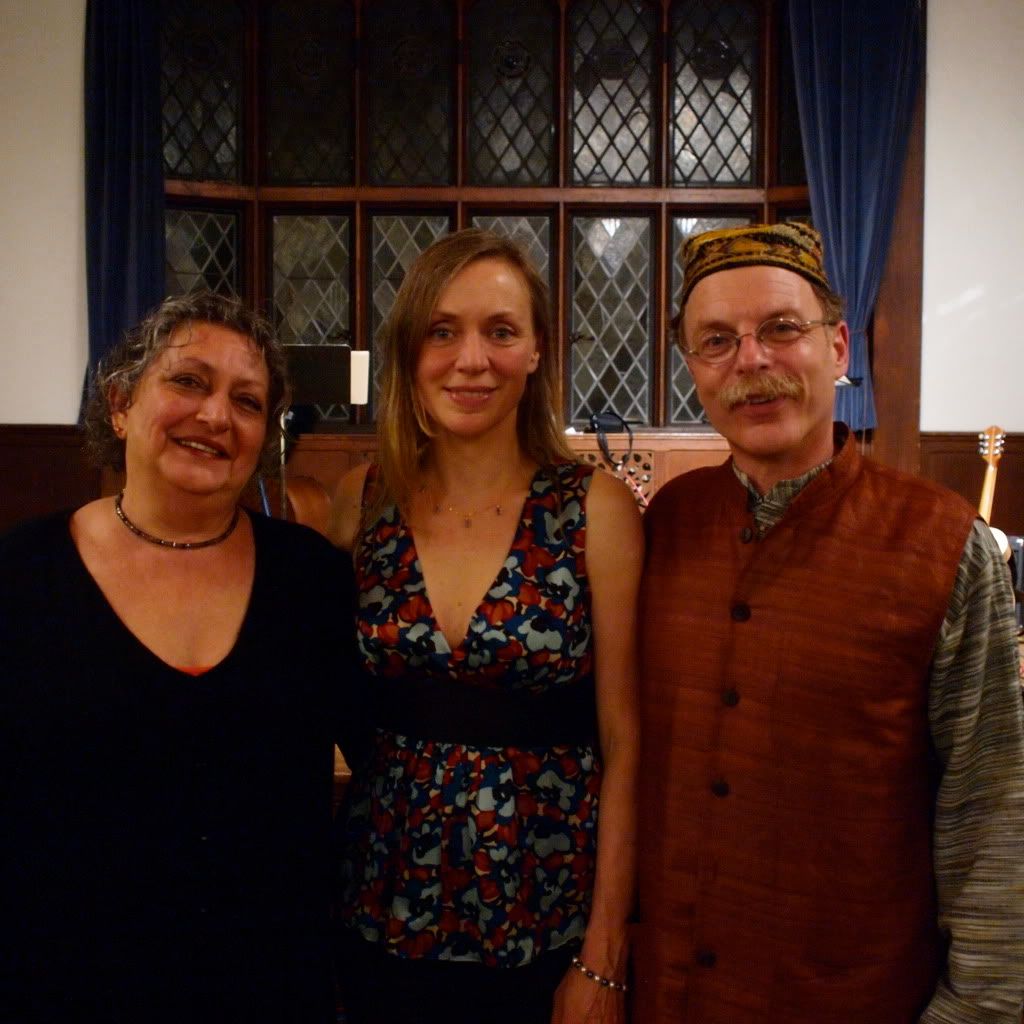 Mili Bermejo, Dominique Eade and Me
I'm just putting a few photographs up for now. A full report with video will go up later this week. These images are courtesy of Hadley Langosey, and there will be more to come.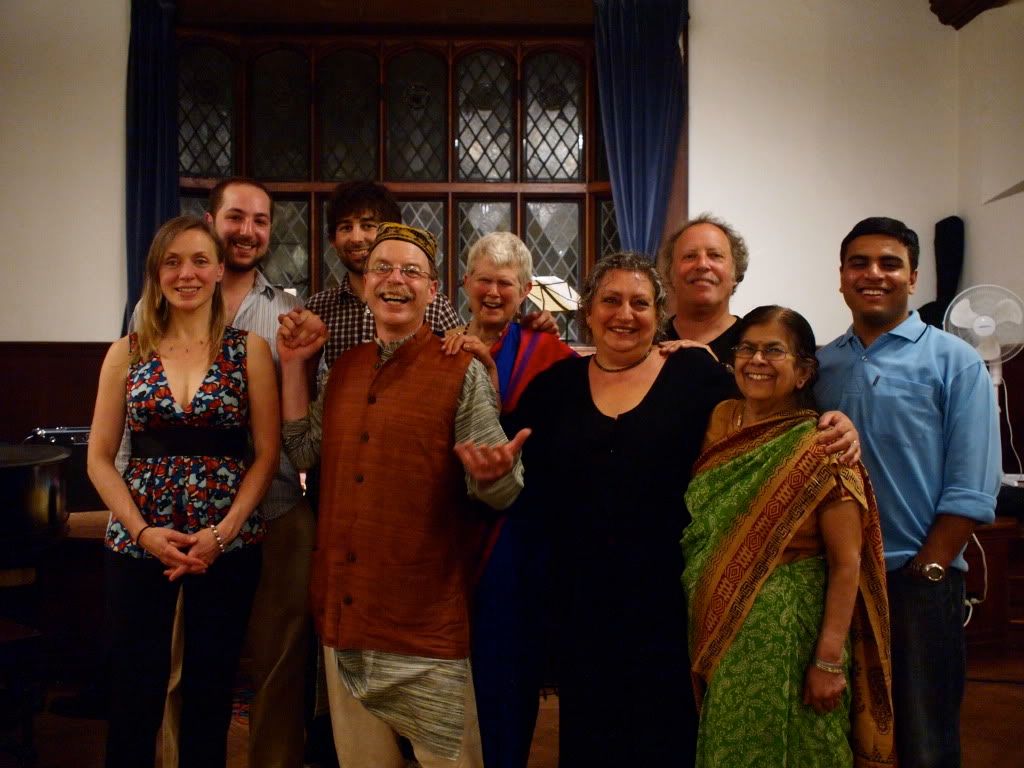 Dominique, Will Slater, Will Graefe, some guy, Harriotte Hurie, Mili Bermejo, Dan Greenspan, Priti Chakravarty, Akshay Navaladi. Missing: Doug Johnson
First Set: The Mili Bermejo Trio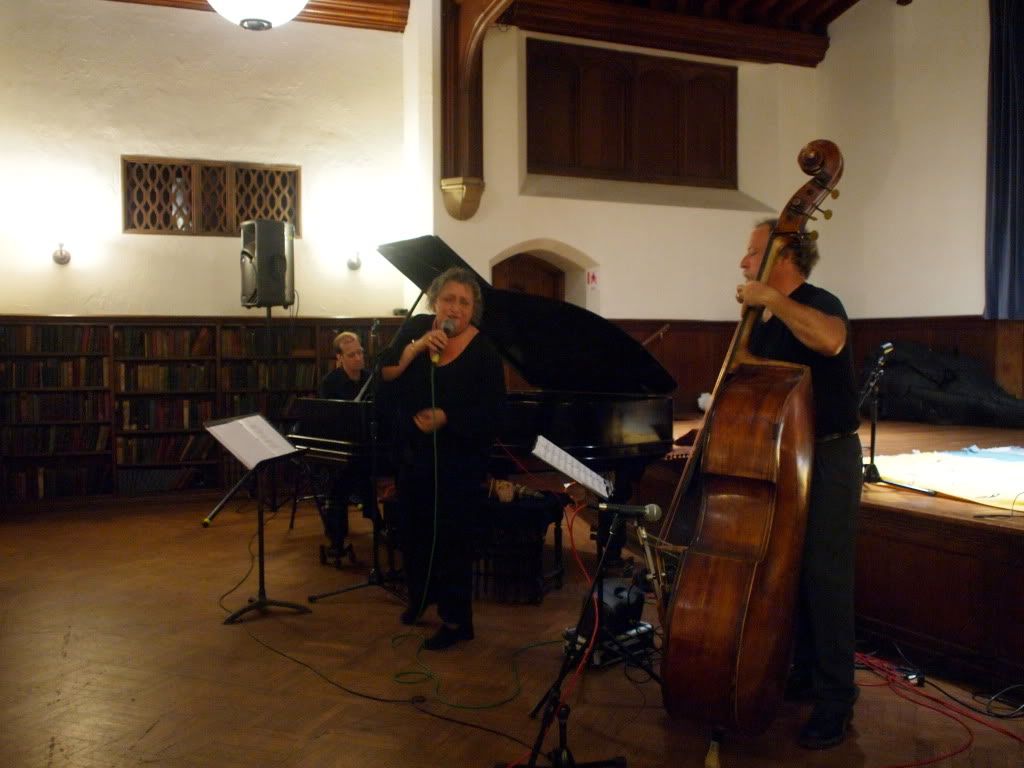 Mili Bermejo with Doug Johnson on piano and Dan Greenspan on bass
Second Set: Warren Senders & The Raga Ensemble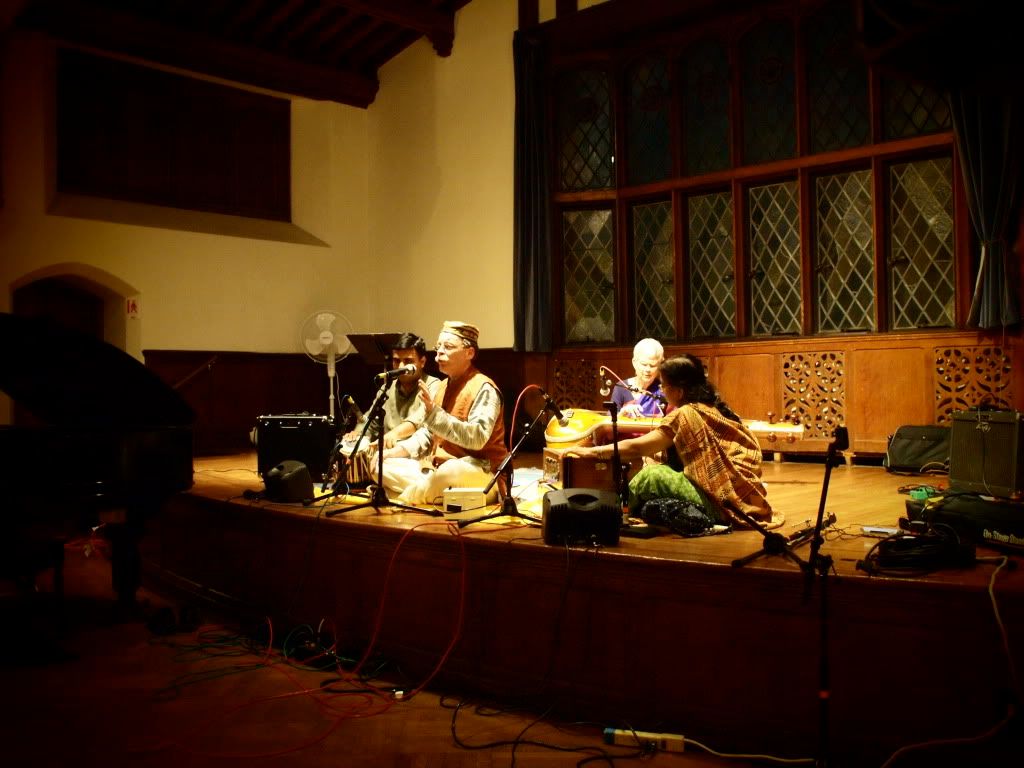 Me, with Akshay Navaladi, tabla; Priti Chakravarti, harmonium; Harriotte Hurie, tamboura.
Third Set: Dominique Eade & Friends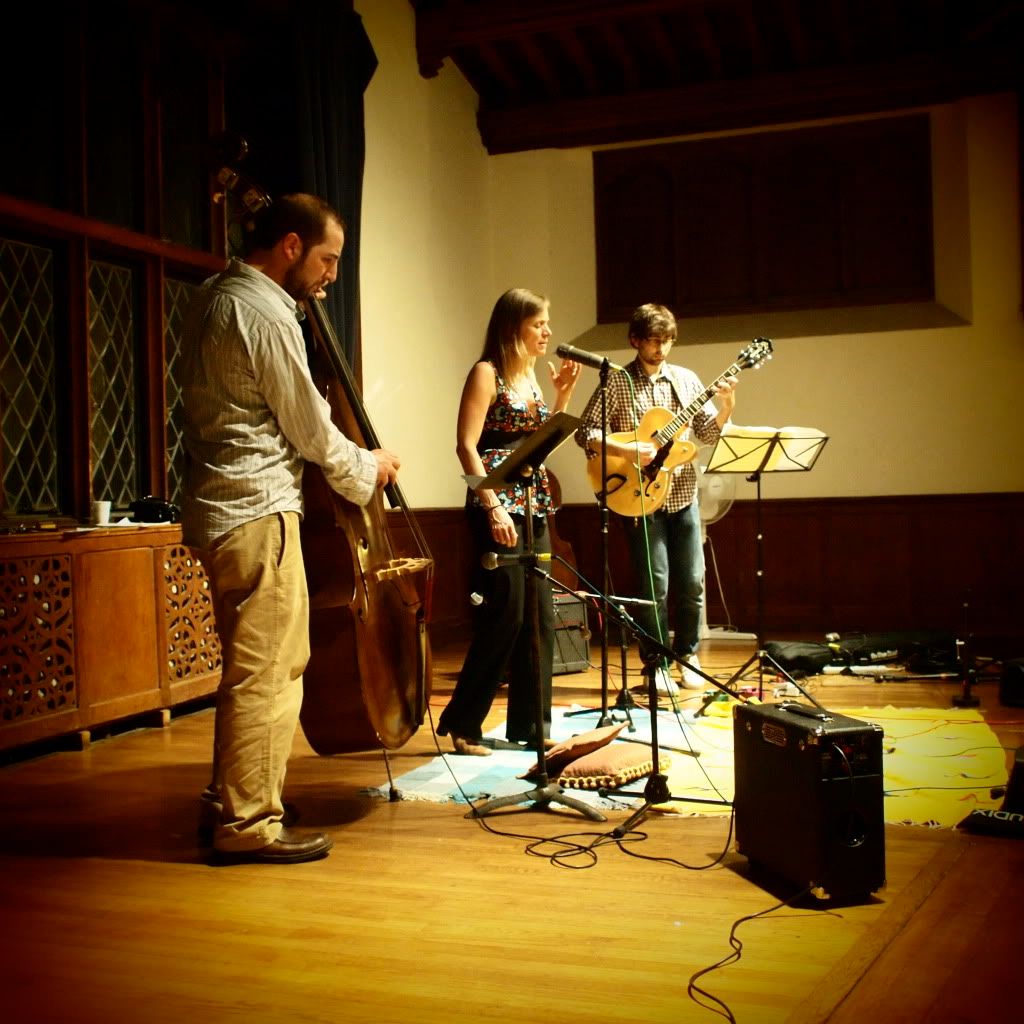 Dominique Eade with Will Slater on bass and Will Graefe on guitar.