14 Feb 2010, 4:15pm
India Indian music music photoblogging: Amjad Ali Khan Hindustani instrumentalists Shahid Parvez Shivkumar Sharma Sultan Khan Zakir Hussain Zarin Daruwalla
by
Warren
leave a comment
Meta
As part of my continuing drive to provide visual, auditory and intellectual content, here is an assortment of the photographs I took of Hindustani instrumentalists during the 1980s. Zakir was performing a great deal in Pune during that time, and I got many good images of him.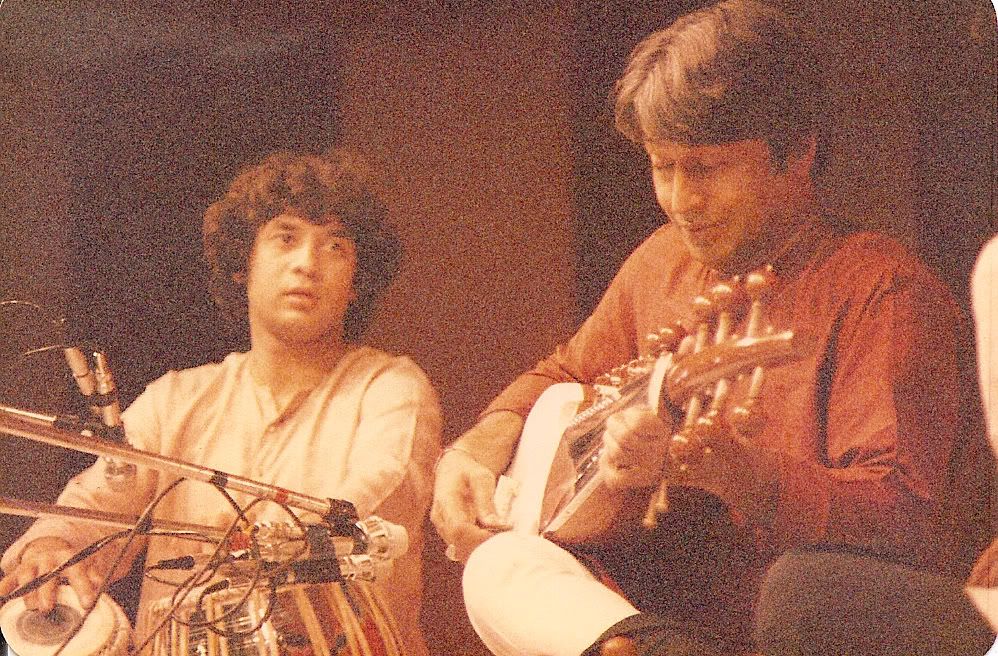 Amjad Ali Khan and Zakir Hussain. Sawai Gandharva Mahotsaav, Pune, 1985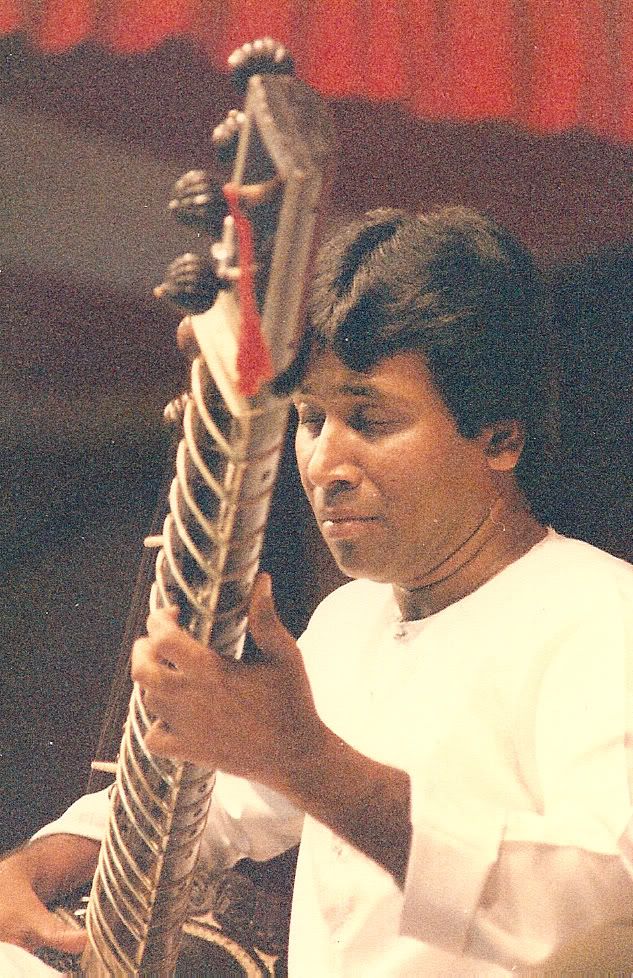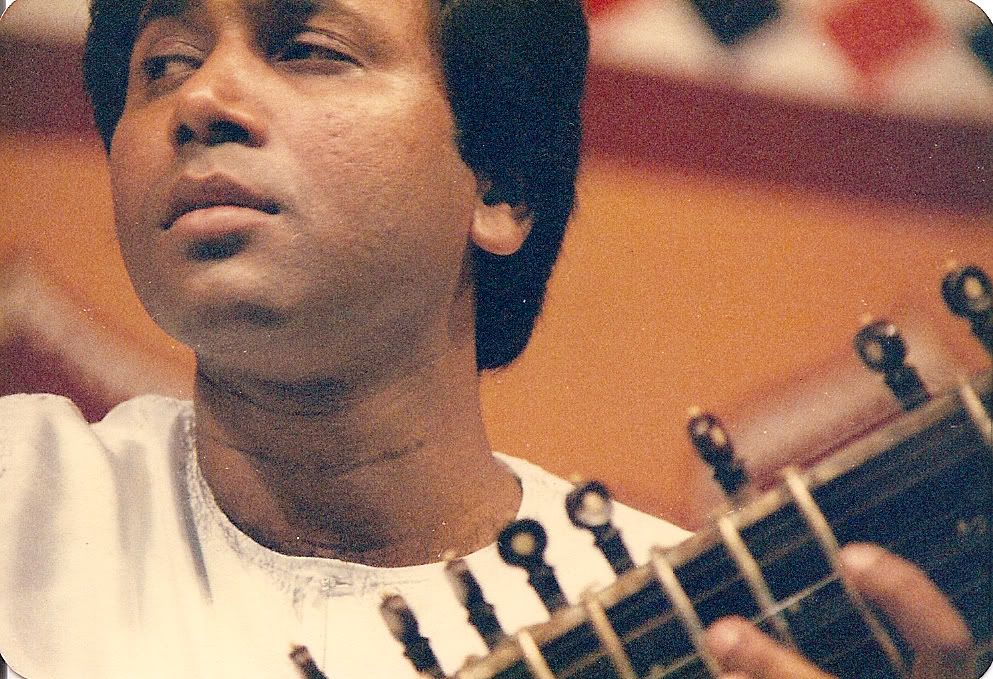 Shahid Parvez. Sawai Gandharva Mahotsaav, Pune, 1985.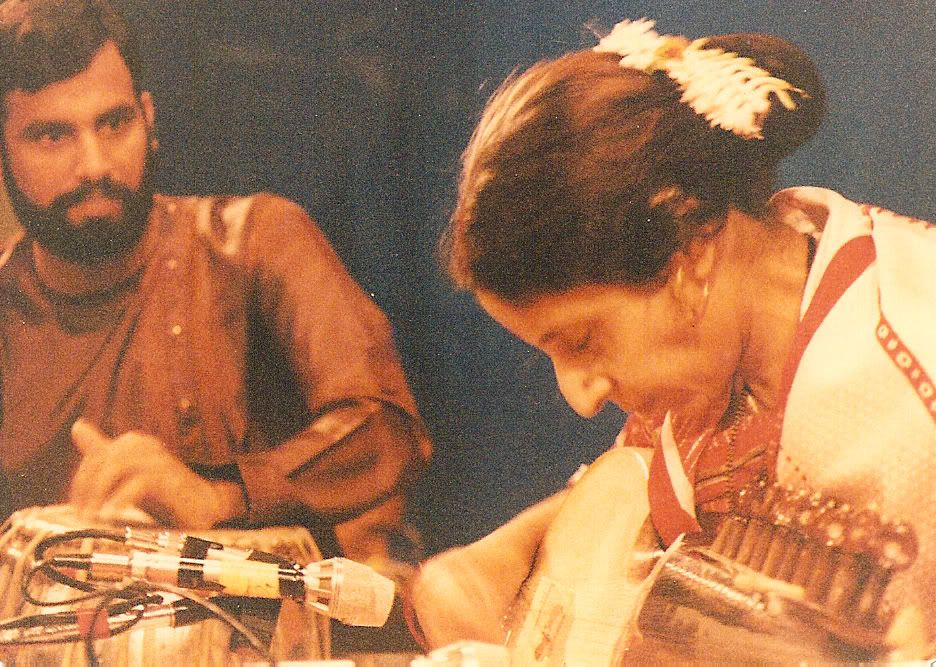 Zarin Daruwalla and Vibhav Nageshkar. Pune, 1986.
Zarin Daruwalla. Pune, 1986. I attended two of her sarod programs and found them completely enthralling. Her approach is quite distinctive and richly musical; the recordings of those concerts are still among my favorite instrumental listening twenty-five years later.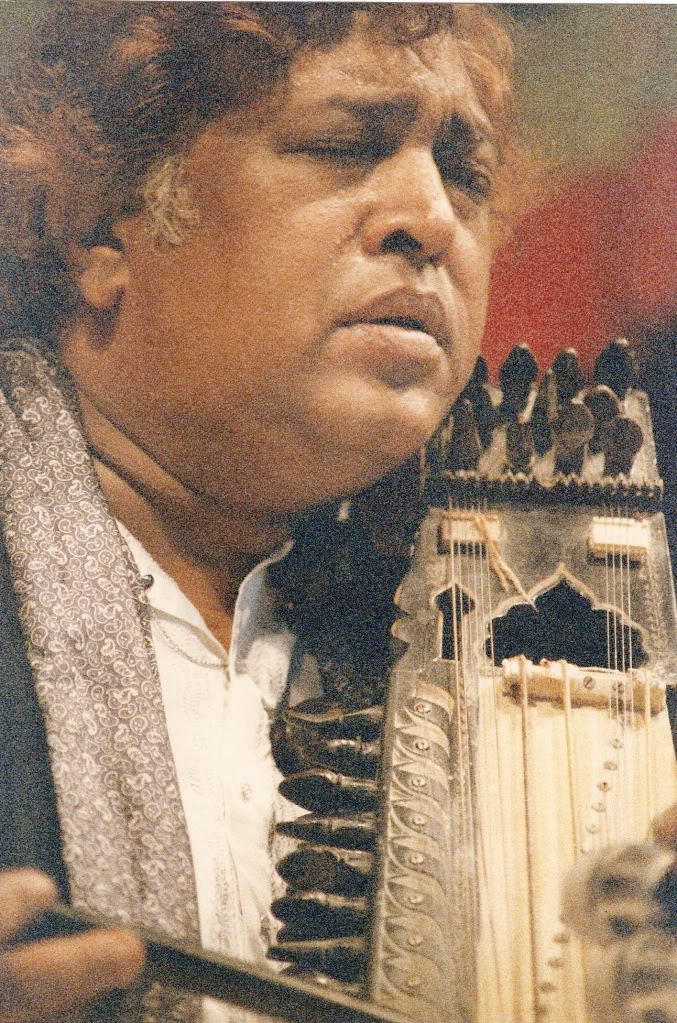 Sultan Khan. Sawai Gandharva Mahotsaav, Pune, 1985.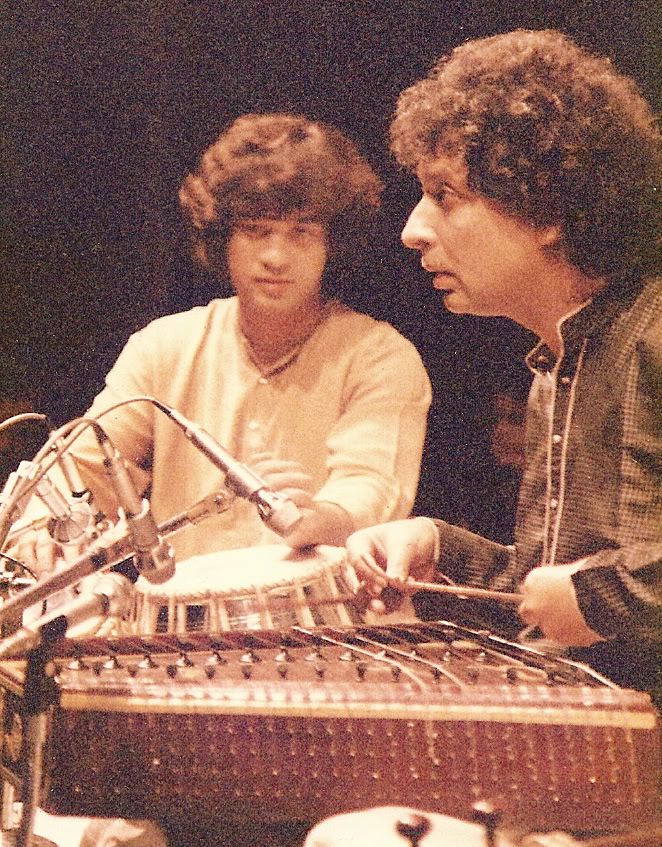 Shivkumar Sharma and Zakir Hussain. Pune, 1985.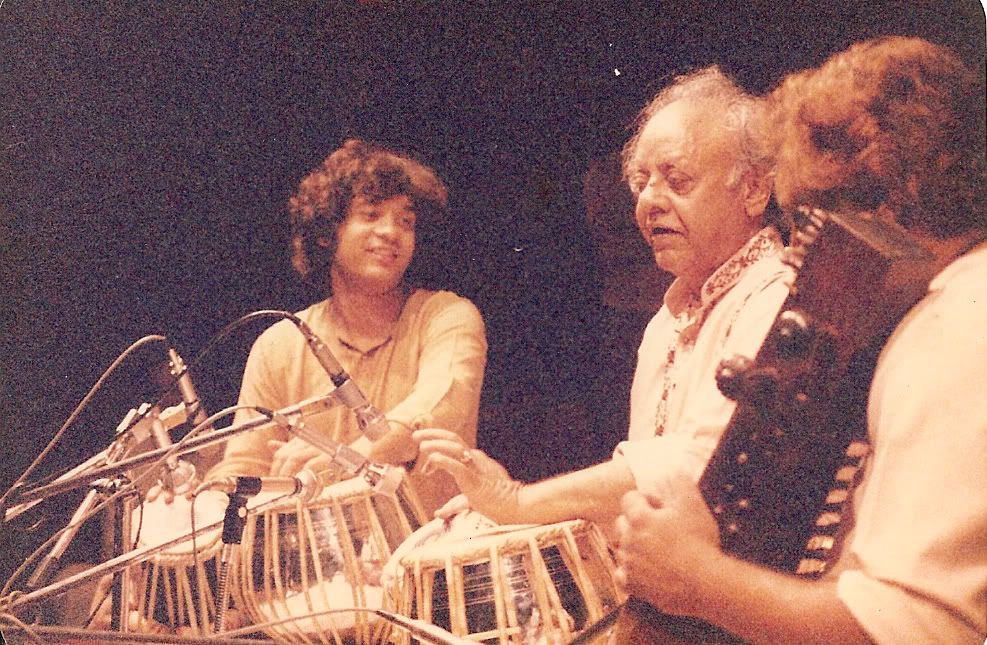 Sultan Khan, Zakir Hussain and Alla Rakha, performing tabla jugalbandi. Pune, 1985.
Zakir Hussain performing tabla solo, Pune, 1986.
Hariprasad Chaurasia and Alla Rakha. Cambridge, Massachusetts, Fogg Art Museum. April, 1984. Zakir Hussain was supposed to accompany Hariji at this program; as people were entering the news arrived that Zakir had inadvertently double-booked himself. Nobody was sure what would happen, or who would be found to accompany Hariji…and then Alla Rakha appeared at the doorway!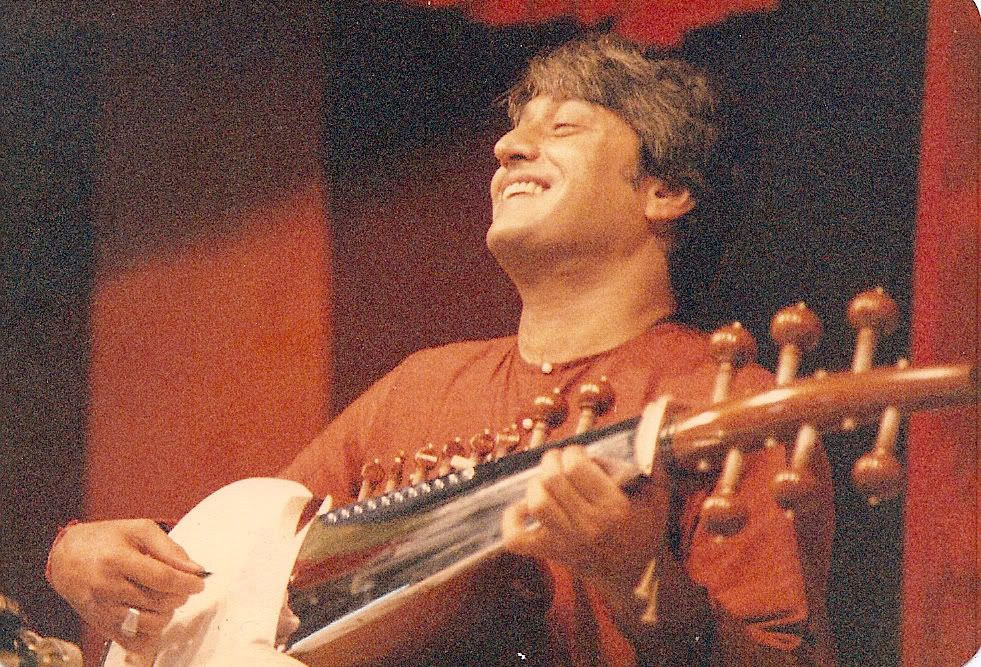 Amjad Ali Khan. Sawai Gandharva Mahotsaav, Pune, 1985