28 Jan 2010, 5:55pm
India photoblogging: pune
by
Warren
4 comments
Meta
I took a lot of pictures while wandering around Pune in the mid-1980s and early 90s. I was using a Minolta SLR which I still have somewhere in a box; digital cameras have now taken over completely, so I haven't looked through the lens of my 35mm camera in a very long time. Getting interesting results when you're photographing scenes on an Indian street is not difficult; Indian streets are inherently interesting. Here are some of my favorites.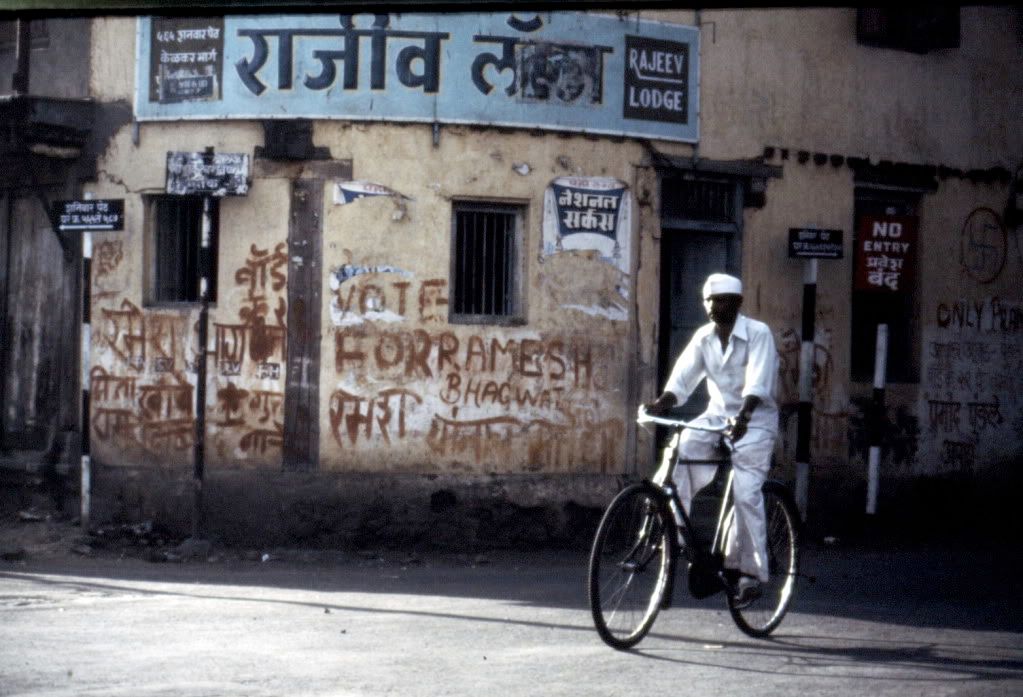 Somewhere in City section; I have a vague recollection this was in the vicinity of Appa Balwant Chowk, but that's probably just my senility kicking in.
Shukrawar Peth, most likely. Probably somewhere close to Phule Market.

Damned if I know…but I really like this picture!
On Laxmi Road. I love the cluttered, high-event-density feeling of the Indian urban environment.
The whores' quarters. I had to go into that section of town periodically because the drum-makers' shop was there. I bought quite a selection of frame drums and miscellaneous percussion before recording the Antigravity CDs. In subsequent years I went down to buy goat-skins for drum-making of my own in the US.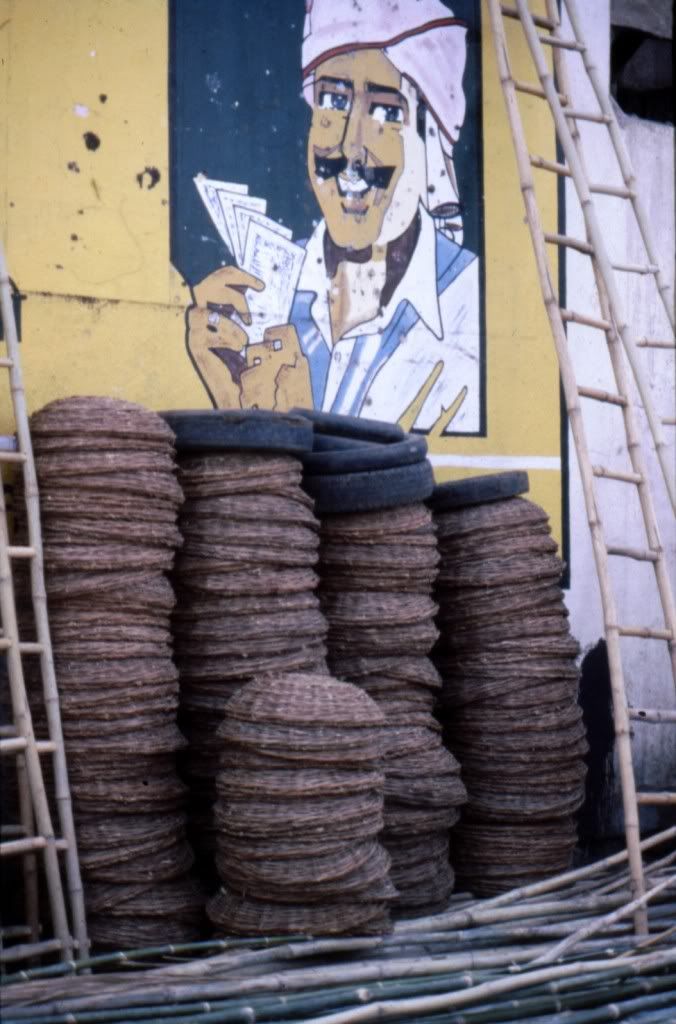 Probably somewhere close to Phule Market, again.
Construction workers. I don't have a clue where this was taken.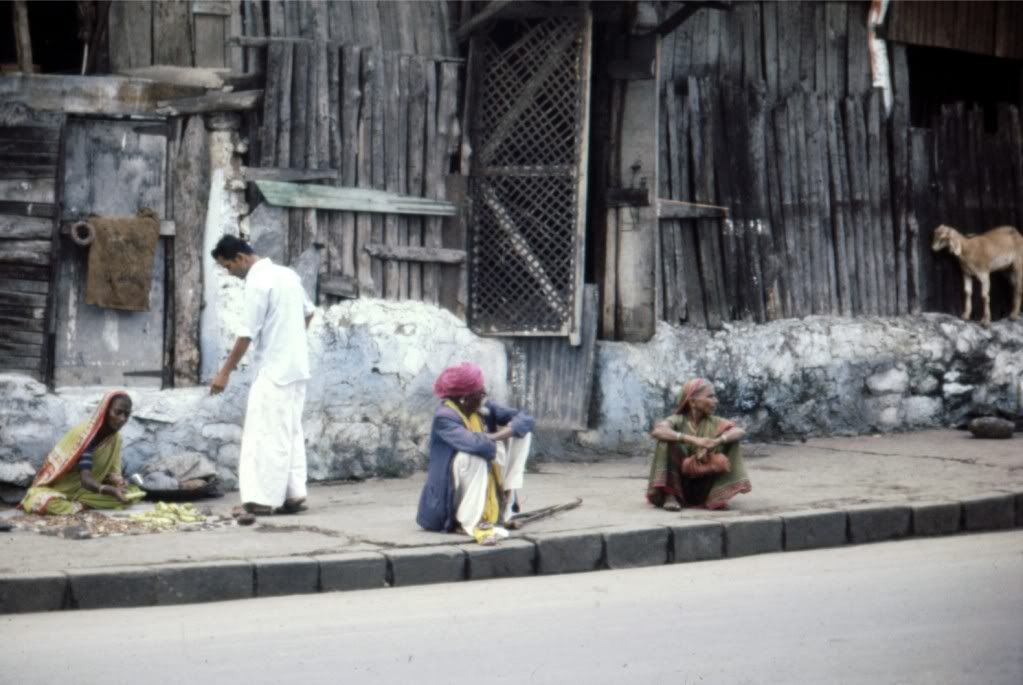 On the road heading out of Alaka Chowk, if I recall correctly.
Still life with discarded boxes. That blue wash is the commonest color for building exteriors. I wonder what its chemical makeup is?
Rangwalas outside Phule Market.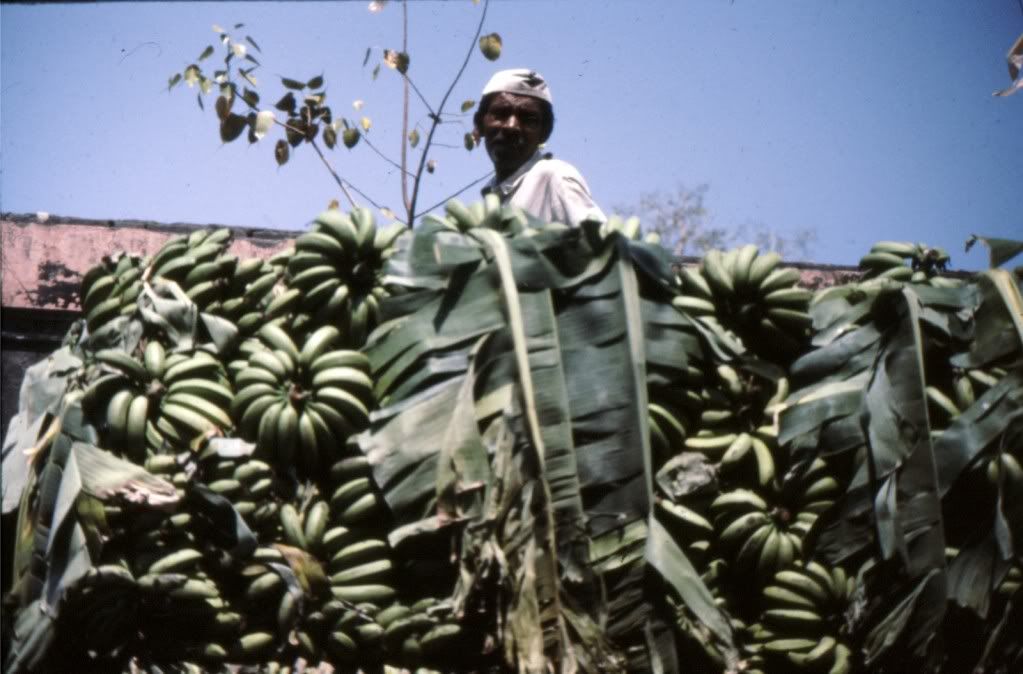 Phule Market, again. I have a lot of good photos of this wonderful bazaar.
Phule Market.
Fishmongers on the bridge near Kumar Wada.