7 Feb 2010, 11:20pm
India Indian music music photoblogging: Dagar brothers dhrupad
by
Warren
leave a comment
Meta
These photographs were taken at a Dhrupad Sammelan in Pune, late in 1985. These are Zahiruddin and Faiyazuddin Dagar, the "Younger Dagar Brothers."
Zahiruddin (L) and Faiyazuddin Dagar.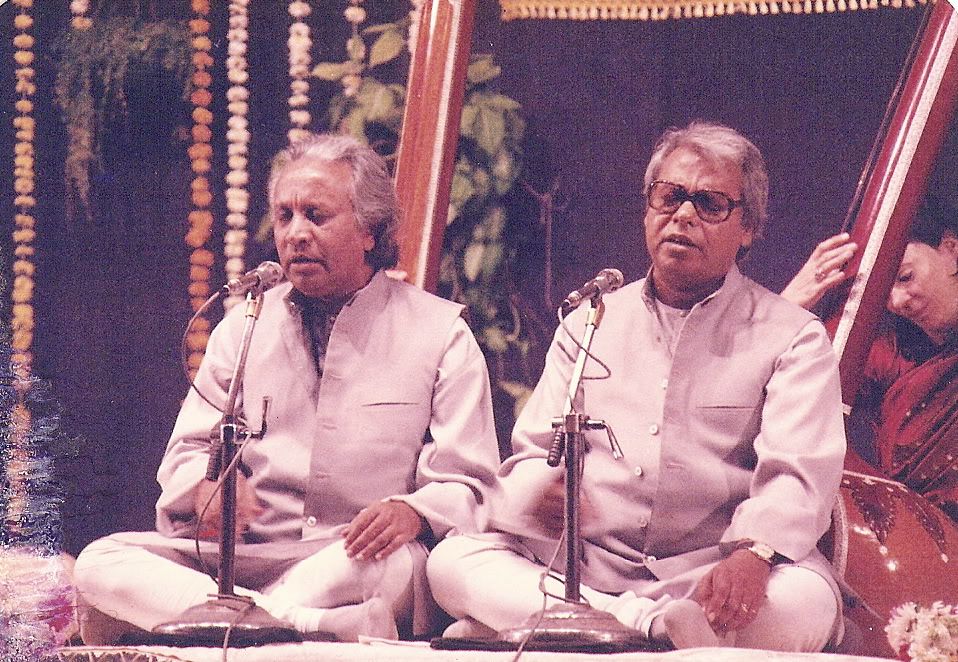 Zahiruddin Dagar.
The pakhawajiya with the white pagadi is Shri Shankarrao Shinde; his rhythmic contribution to their performance was virtuosically stunning and full of joy.
There is some useful information about the various members of the Dagar family and their contributions to the dhrupad genre here and here.