6 Jul 2011, 9:01am
humor India Indian music Jazz music: 78 rpm discs early jazz novelty music
by
Warren
3 comments
Meta
Here's a change of pace: a disc from the "Manhattan Jazz Band," released on the Calcutta-based Zonophone label. My best guess is this was from some point in the 1920s or 30s; the music is what was called jazz at the time — by people who didn't know what jazz was.
In the late 1990s I picked up a great many 78s at a small store in Bombay's Chor Bazaar. Among them were a few of these recordings of "English Music." Apparently these were mostly recorded in England and released in India, for the enjoyment of the Brits. I had a brief fantasy that these were Indian musicians hired to play this repertoire, which would have been ethnomusicologically fascinating. Turns out that's not what happened. Ah, well.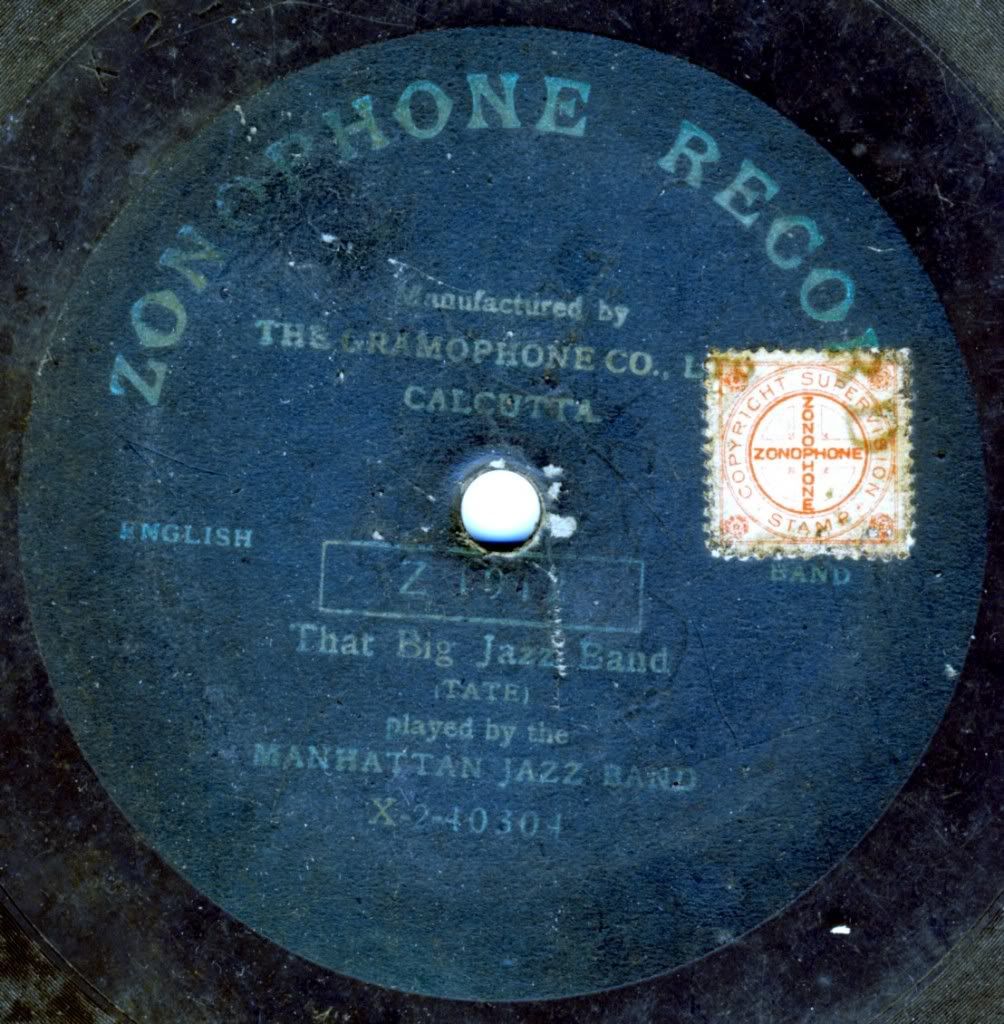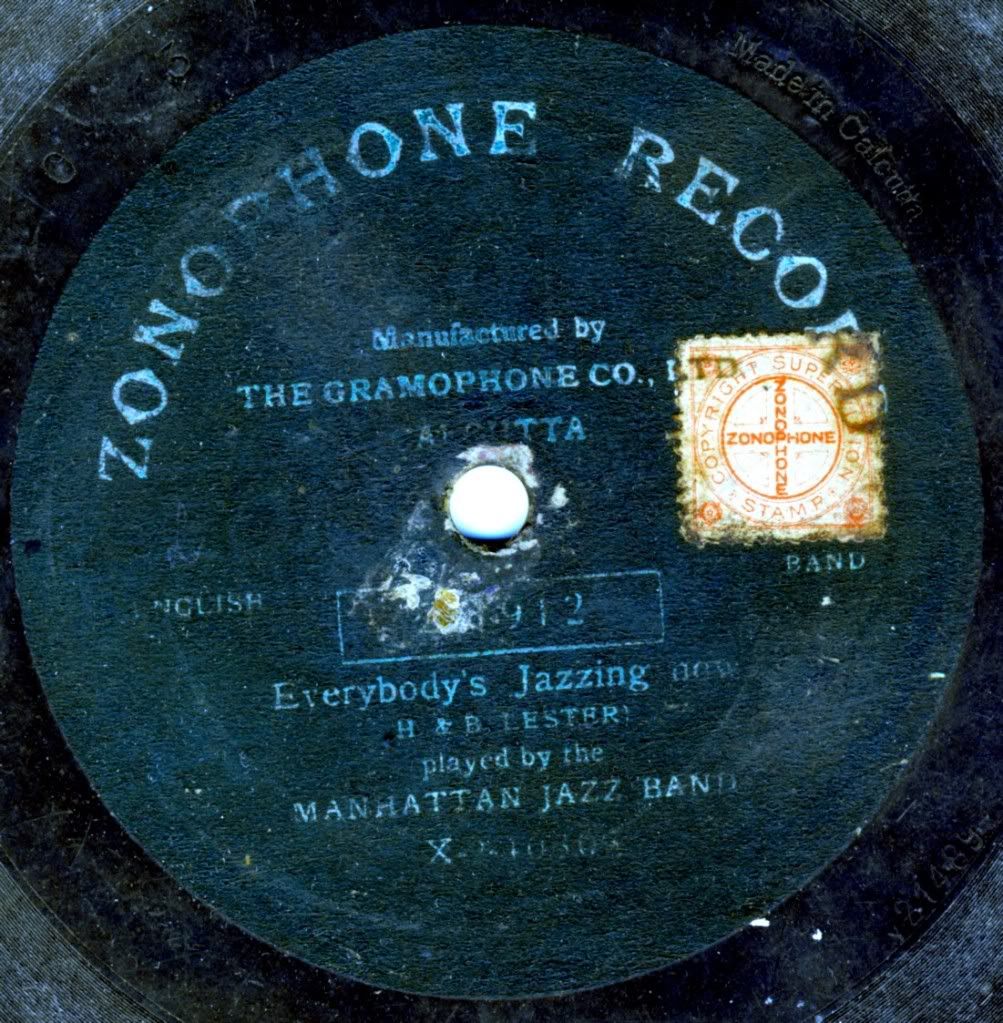 The amount of crud on the surface of the disc is beyond imagination.
Enjoy "Everybody's Jazzing Now":
And here's "That Big Jazz Band":