31 Jul 2011, 10:59am
India Indian music music vocalists: 78 rpm discs genius
by
Warren
8 comments
Meta
Vishnupant Pagnis was one of the great voices of Marathi theater and early film. As these two recordings show, he was a hell of a singer.
Vishnupant Pagnis was an actor in Marathi theatre. At the age of 10 he joined Janubhau Nimkar`s Swadesh Hitachintak Natak Mandali in Kolhapur as an actor of female roles. His portrayals of Deval`s Sharada and Shakuntala in command performances for Shahu Maharaja won him popularity. He gained fame for creating the heroines of Warerkar`s first play Kunjavihari or `Wanderer in Gardens` in 1908 and Govindrao Tembe`s Shivraj Natak Mandali production in Hindi of Manishankar Trivedi`s Siddha-sansar or `Successful Life` in 1916.

The style of the celebrated Gujarati female impersonator, Jaishankar Sundari, is said to have influenced him. He appeared in Warerkar`s early silent film, Poona Raided in 1924. After his Sangitnatak career flagged, he taught music in a municipal school. A last-minute casting decision for the eponymous role in the successful movie Sant Tukaram or `Saint Tukaram` in 1936, he went on to play the lead in such"saint` films as Sant Tulsidas in 1939, Narsi Bhagat in 1940, and Mahatma Vidur in 1943, and grew famous as a Kirtan singer. He also headed a short-lived theatre company, Jagchhitradarshak Natak Mandali. Vishnupant Pagnis died in 1943.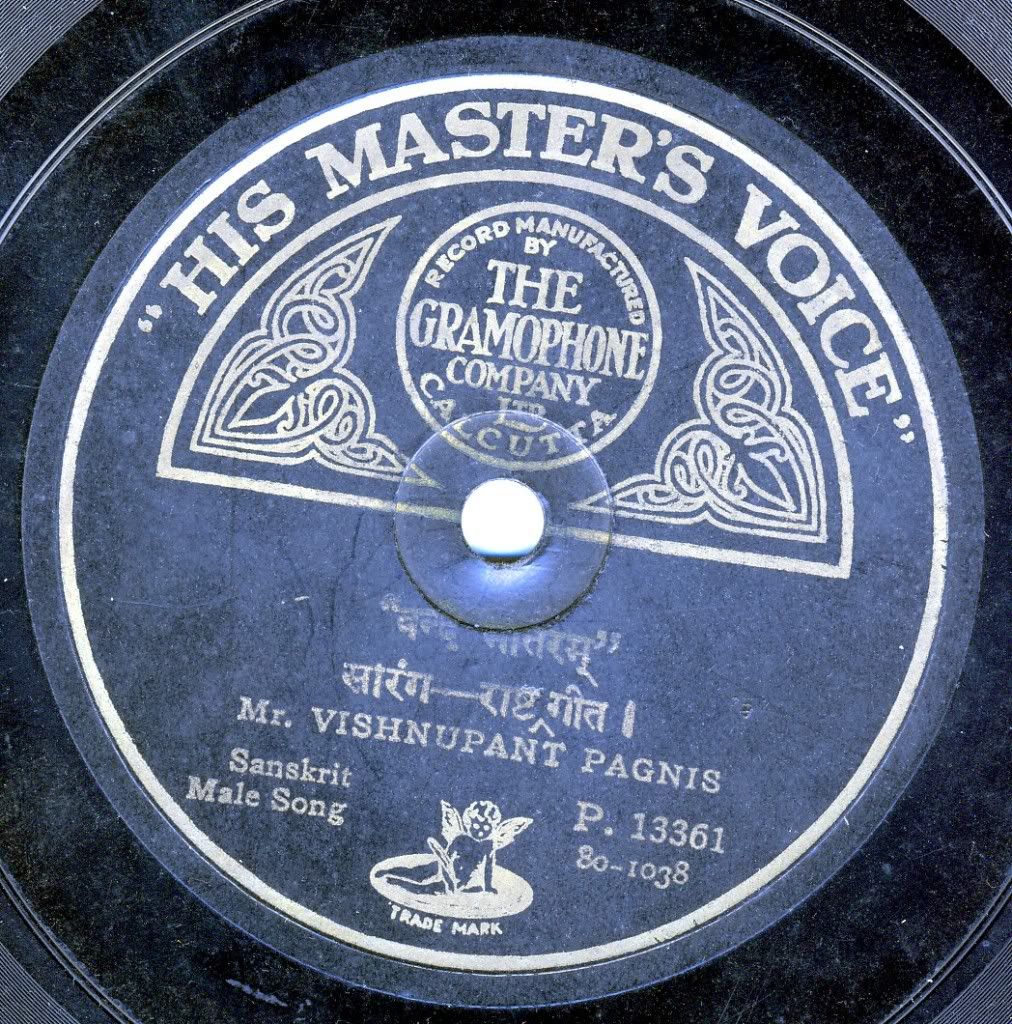 He played the lead role in the film "biography" of the saint-poet Tukaram:
Sant Tukaram was also the subject of a biopic, title Sant Tukaram, made in 1936 by V. Damle and S. Fattelal of the Prabhat Film Company, starring Vishnupant Pagnis as the lead, and released on December 12, 1936 at the Central Cinema in Mumbai. The film was a big hit, and broke all previous records by running continuously for 57 weeks.[3] It also had won an award at the 5th Venice International Film Festival in 1937, and still remains a part of film appreciation courses.[4][5][6] It is preserved at the National Film Archive of India.[3]

Wiki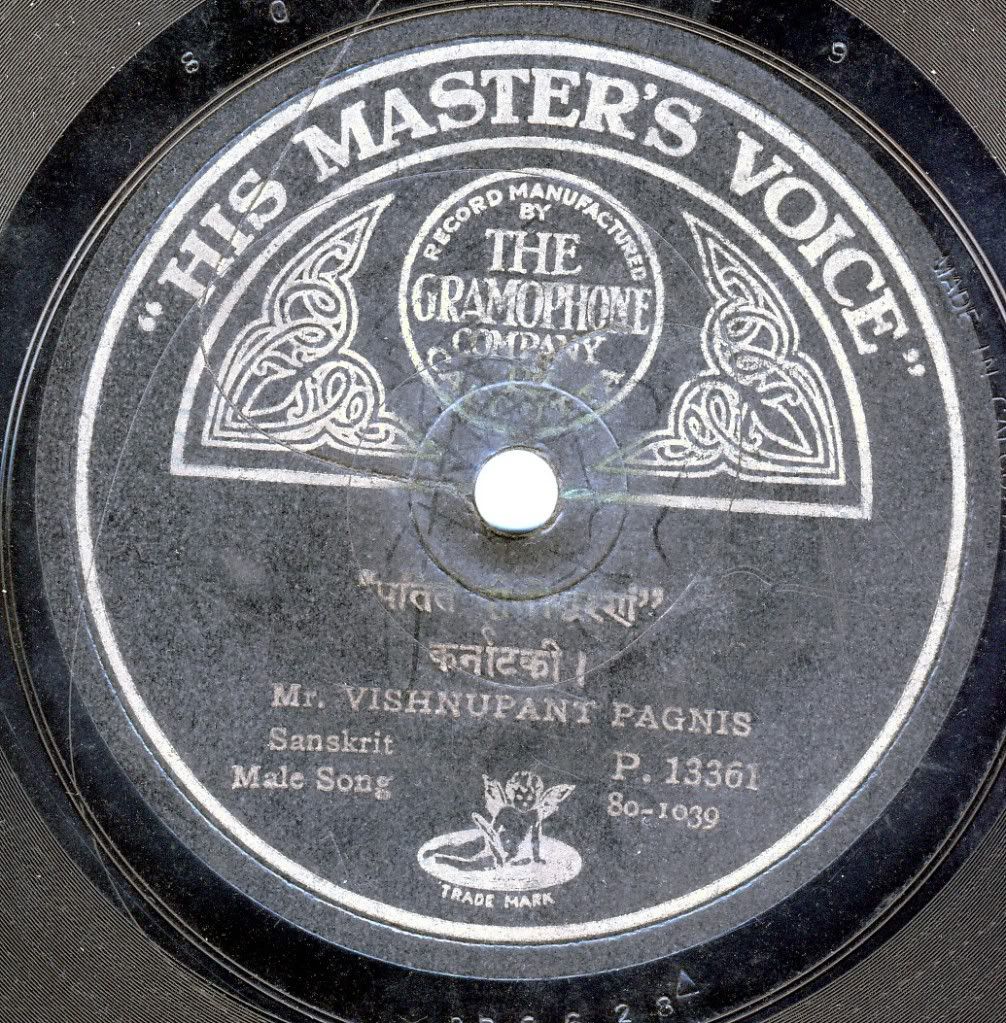 These two performances are from the early years of the twentieth century. The first is the celebrated patriotic song, Vande Mataram:
Vande Mataram (Devanagari: वन्दे मातरम्); Vande Mātaram "I bow to thee, Mother") is a poem in the 1882 novel Anandamatha by Bankimchandra Chattopadhyay. It is written in a mixture of Bengali and Sanskrit.[1] It is a hymn to the goddess Durga, identified as the national personification of India. It came to be considered the "National Song of India",[2] and it played a part in the Indian independence movement, first sung in a political context by Rabindranath Tagore at the 1896 session of the Indian National Congress.[3] In 1950, its first two verses were given the official status of "national song" of the Republic of India,[3] distinct from the national anthem of India Jana Gana Mana.
Wiki
Vande Mataram

And here is Patita Deenoduranan, a "Karnataki geet" in Sanskrit: