4 Jul 2011, 9:09am
India Indian music music vocalists: 78 rpm discs Quawwali Urdu
by
Warren
2 comments
Meta
Here are some early Quawwali performances, again part of the same collection of 78 rpm discs purchased in Udaipur in 2000.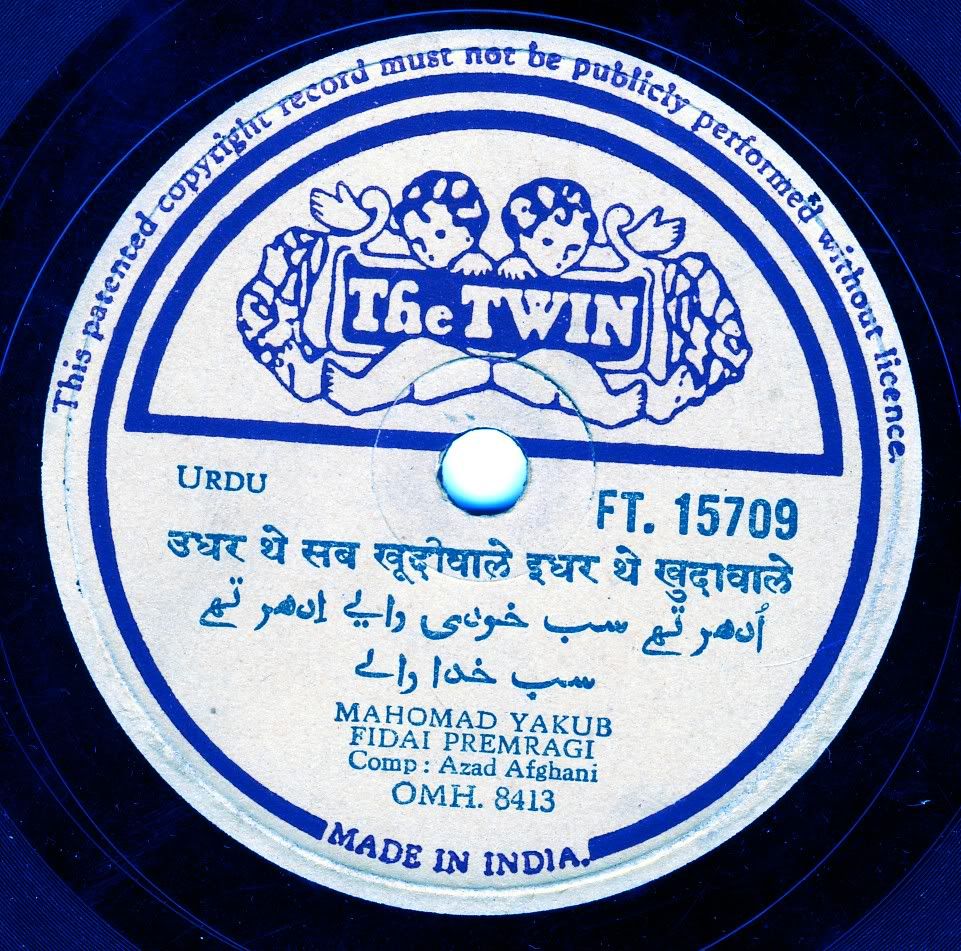 Searching for "Mahomad Yacub and Fidai Premragi" yields only these videos; their names have faded into oblivion, at least until today.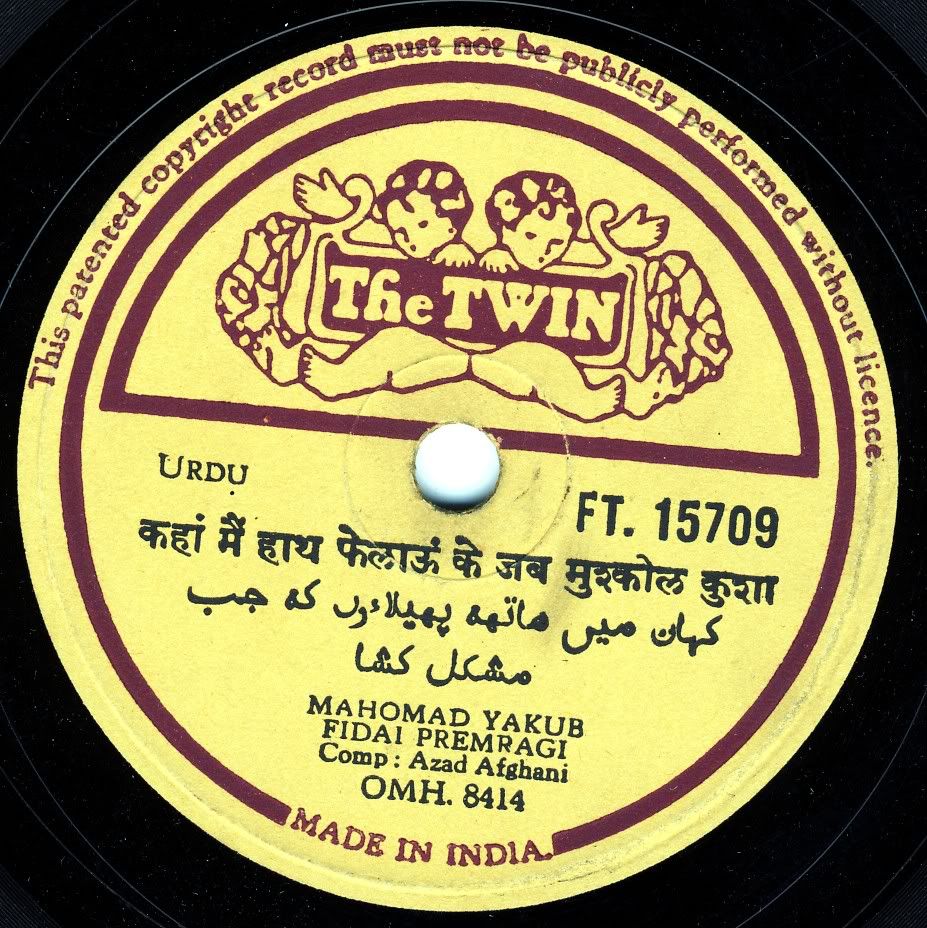 Enjoy listening to two forgotten voices from an all-but-vanished world.
The handclaps on "Udhar the sab khudiwale" remind me of Philly Joe Jones' famous on-the-fourth-beat rimshots, an association that in turn reminds me of just how narrow a demographic I actually occupy.