2 Jul 2011, 12:07pm
India Indian music music vocalists: 78 rpm discs Indian folk music Marwari geet
by
Warren
1 comment
Meta
My wife and I were in Udaipur in 2000, and we discovered a tiny little out-of-the-way junk shop that just happened to have a big stack of old 78 rpm discs for sale. I picked up as much as I could carry. None of the names were ones I recognized; these were all regional songs in Rajasthani, Marwari and Urdu.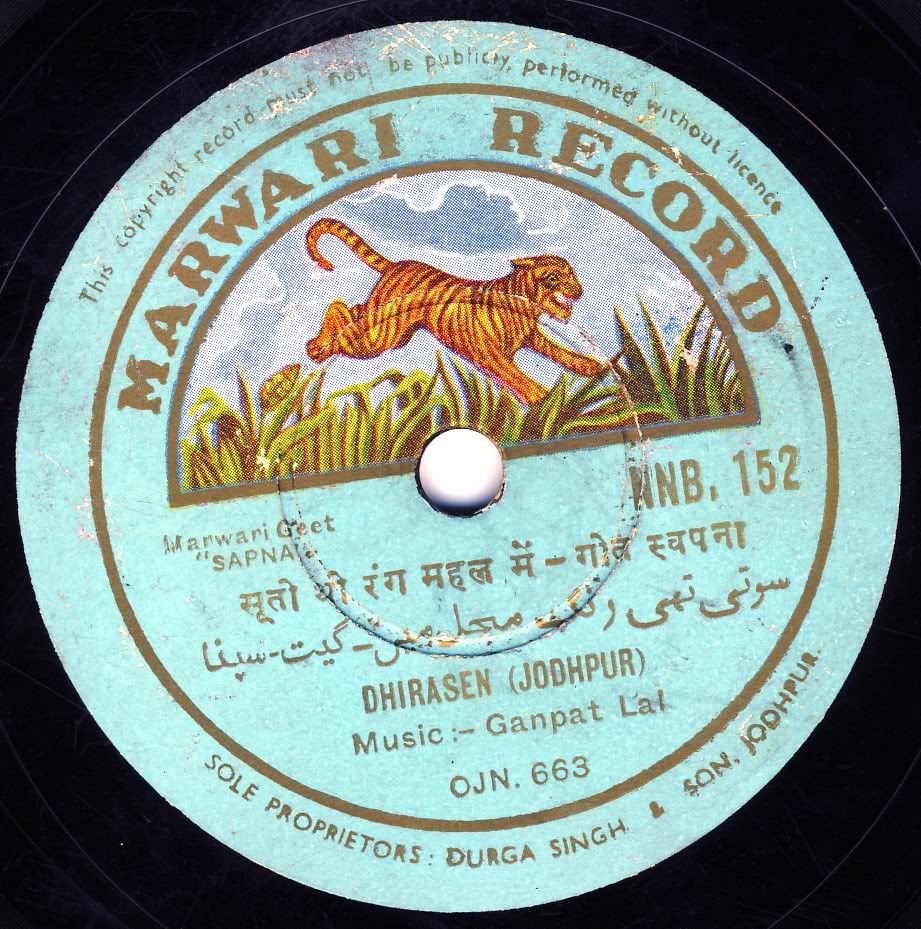 Here are two Marwari songs by a lady about whom I know nothing, Dhirasen of Jodhpur. The distorted sound is on the disc; Marwari Records was obviously not a top-of-the-line operation.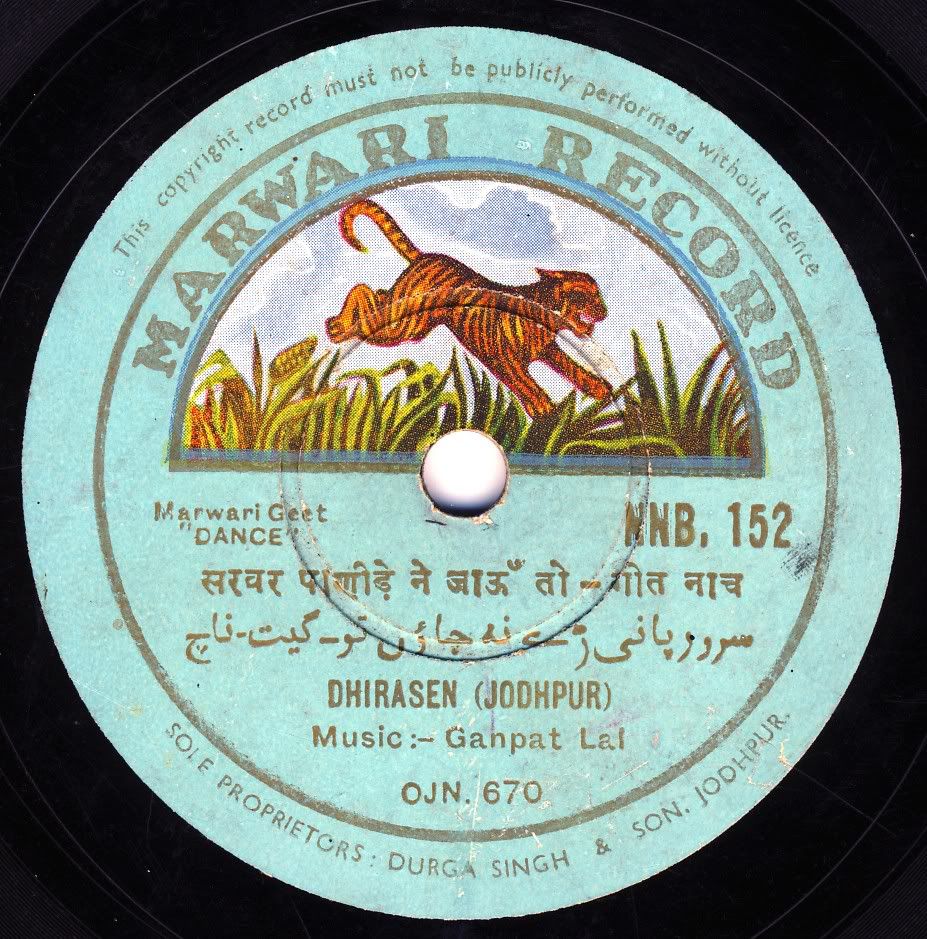 I find these recordings mysteriously evocative.