4 Oct 2015, 3:08pm
environment India Indian music Jazz music vocalists: benefit concert
by
Administrator
leave a comment
Meta
On Saturday, November 7, the twelfth "Playing For The Planet" benefit concert will showcase master musicians from three different musical traditions in a rare evening of pan-cultural improvisation, with all proceeds going to benefit the environmental advocacy group 350MA.org. The performers include flute master Geni Skendo's "Astronauts of Albania," the boundary-bending explorations of the Strings Theory Trio, and the acclaimed Hindustani vocal music of Smt. Shuchita Rao. The music begins at 7:00 pm, at The Community Church Of Boston, 565 Boylston Street (Copley Square), Boston. Admission is $20; $15 students & seniors. For information, please call 781-396-0734, or visit the event website at www.warrensenders.com.
Purchase tickets online from CCNOW:

Regular admission: $20


Student/Senior Admission: $15

Advance orders will be accepted until 3 pm on November 7.

If you prefer to use PayPal, please use the link below:
"Playing For The Planet: World Music Against Climate Change" is the twelfth concert in an ongoing series of cross-cultural events produced by Boston-area musician and environmental activist Warren Senders. These concerts were conceived as a way for creative musicians to contribute to the urgent struggle against global warming. Their choice of beneficiary, 350MA.org, is focused on building global consensus on reduction of atmospheric CO2 levels — action which climatologists agree is necessary to avoid catastrophic outcomes.
"…Senders possesses a gift for assembling fascinating programs."
— Andrew Gilbert, The Boston Globe —
Because the climate problem recognizes no national boundaries, the artists represent musical styles from three different parts of the globe, and share key musical values: listening, honesty, creativity, and respect. And, of course, they are all committed to raising awareness of the potentially devastating effects of global warming. It'll be an incredible evening of powerful music — from some of the finest musicians in New England and the world.
"…pleasant surprises…an open-ended, floating, world music festival…"
— Steve Elman, ArtsFuse —
====================================
About The Artists
====================================
The Strings Theory Trio
"Genre-defying…Lively and engaging, a journey you are thrilled to be on."

Liane Curtis, The Boston Musical Intelligencer
Combining idiomatic flexibility, a deep wellspring of creativity, and world-class virtuosity, violinist Mimi Rabson is one of the Boston area's most valuable musical resources — and her String Theory Trio is a uniquely compelling synthesis of classical chamber music and directed improvisation, bringing together some of Rabson's most important influences and inspirations. With Rabson and Helen Sherrah-Davies on five string violins and Junko Fujiwara on cello, the String Theory Trio supercharges the intimate atmosphere of chamber music with a triple dose of edgy, daring improvisation. The listener is treated to experiencing Western classical tradition anew; the surging counterpoint and crystalline instrumental sonorities gain new resilience and allure from their origin in the inspiration of the moment. Simultaneously delicate and dangerous, the Strings Theory Trio's music is richly nuanced and deeply satisfying.
"Mimi Rabson and Strings Theory Trio have succeeded wonderfully at what many try to do: creating improvised music that sounds, flows and moves as if it's been composed, yet has the expressiveness, spirit and freedom of improvised music." Darrell Katz, Director, Jazz Composers Alliance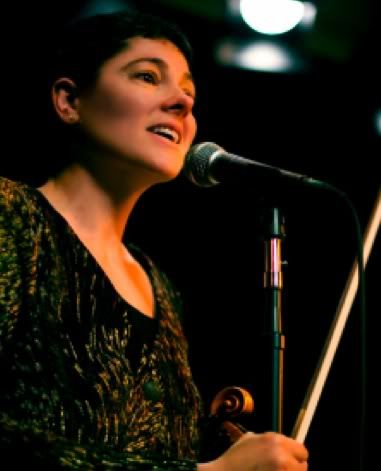 Mimi Rabson has played in more different contexts, styles and venues than most performers can even imagine. She has appeared on "The Late Show with David Letterman," performed with Itzhak Perlman on the recording "In the Fiddler's House," and was featured in "A Jumpin' Night in the Garden of Eden," a documentary film about Klezmer music. Her composition "Klezzified" was featured on Saturday Night Live. RESQ (aka Really Eclectic String Quartet), founded by Rabson, performs her original compositions in addition to her arrangements of jazz, funk, fusion, gospel, and Latin music. A founding member of the Klezmer Conservatory Band, Rabson worked with that organization for many years, touring as well as recording, composing, and acting as their musical director. Rabson is currently an Associate Professor at Berklee College of Music.
Junko Fujiwara is both a creative musician/improviser and an active classical player performing in varying venues throughout the East Coast and the Midwest. Her current performing groups include: BOLT: Adventurous Improvised Music, the Mimi Rabson Trio, the Eric Hofbauer Quintet, Evocation Trio, and the Di Evano Project. Fujiwara is also a member of the Kalliope Piano Trio and a semi-regular performer with the Metal & Glass Ensemble. A member of the cello faculty at Boston College, she is an active teacher in many school systems and also maintains a studio of private students. Fujiwara holds degrees in music from Northwestern University and Lawrence University in Appleton, Wisconsin.
Helen Sherrah-Davies, a native of Britain, is a graduate of both Berklee College of Music and the New England Conservatory. International credits include recording with Herbie Flowers (Sky/T Rex) in the UK, performing with Jon Lord (Deep Purple) in Switzerland, at the wedding of "Posh Spice" to David Beckham in Ireland, Montepulciano Opera Festival Orchestra in Italy, and recently at an International Music Festival in the West Bank, Palestine, also teaching at Al Kamandjati in Ramallah. Stateside credits include performing with Simon Shaheen, with the Arabic Fusion ensemble, ZilZala, Mimi Rabson's Power Trio Project, singer song-writer Alan Williams', "Birdsong at Morning" and the J Way Jazz String Quartet. Summer 2012 saw her explore microtonal notes between "the notes" with monster guitarist Dave "Fuze" Fiuczynski's unique "Planet Microjam Institute" at the Jazz Festival in Genoa, Italy. Sherrah-Davies is currently on the faculty of Berklee College of Music.
====================================
Shuchita Rao
"Khayal renditon by Shuchita Rao mesmerizes audience at Essence of India Festival 2012"
Lokvani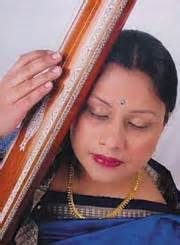 Shuchita Rao was born in a family of music lovers in Hyderabad, India. Her initial training in Hindustani Vocal Classical music was with Dr. N.K.Karhade. Later, she trained under the noted Gwalior Gharana exponent Smt. Malini Rajurkar. She has also received guidance from Padma Bhushan Dr. Prabha Atre, Padmashri Shri Ramakant Gundecha, Pandit Ajay Pohankar and Pandit Vinayak Torvi.
Shuchita is proficient in Hindustani classical music as well as Hindustani semi classical music (Thumri, Dadra, Ghazals). She began performing at a very young age and was regularly featured on All India Radio, Hyderabad. She has won several honors and awards for her singing.
Shuchita has given public performances and lecture demonstrations at the following venues:
• MITHAS(MIT) and Harvard University, Cambridge, Mass
• LearnQuest Conference,Weston, Mass
• Tsai Performance Center, Boston, Mass
• Bhai Mardana Singh Institute, Long Beach, CA
• University of Colorado at Boulder, Colorado
• University of Pittsburgh, PA & Shri Venkateshwara temple, Pittsburgh, PA
• Central University, Hyderabad, India
• Maharashtra Mandal, Hyderabad, India
Shuchita freelances on the subjects of Indian Music, Dance and Culture and has written for Indian newspapers/magazines such as Sruti magazine, Times of India, TheHansIndia and Indian Express. In the U.S, she has written for Lokvani, Khabar Magazine and is the arts correspondent for the newspaper India New England.
On November 7, Shuchita Rao will be accompanied by Sri Rajesh Pai on the tabla, and Sri Christopher Pereji on harmonium.
====================================
Geni Skendo
and The Astronauts of Albania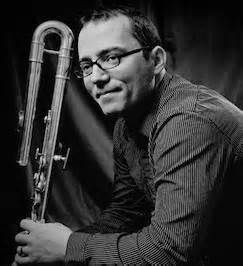 The Boston Globe calls Geni Skendo a "virtuoso," who creates a unique blend of jazz, free jazz and world music. Geni leads the Albanian/Jazz/Ambience group "Astronauts of Albania" and the free improvised chamber music group, Samurai Jazz Trio, consisting of shakuhachi, bass/shamisen and piano. After a successful performing career in his native Albania, Geni moved to the US in 2003 to raise his jazz playing to a higher level. Studies at the Berklee College of Music and The New England Conservatory (MM) led to a deep, ongoing involvement with the Boston music scene. Geni performs with Mr. Ho's Orchestrotica (Best World Music Act, Boston Phoenix Readers' Poll, 2012), in both its quartet and big-band incarnations. The quartet utilizes Geni's full palette, while the big band relies heavily on Geni's powerful bass flute in its recreation of long-lost arrangements by the legendary Mexican arranger Juan Garcia Esquivel. Geni's most recent CD is "Acoustic Cowboy," featuring original compositions and new arrangements of songs from Olivier Messiaen, African pygmies and the Balkans.
Astronauts of Albania performs Albanian folk music arranged for Shakuhachi & Bass Flute, Oud, Guitar, Bass and Drums. The band's music seamlessly integrates complex Balkan grooves with free improvised sections, punctuating hypnotic textures with dazzling solo sections.
=============================================
About www.350.org and the number 350:
Co-founded by environmentalist and author Bill McKibben, 350.org is the hub of a worldwide network of over two hundred environmental organizations, all with a common target: persuading the world's countries to unite in an effort to reduce global levels of atmospheric carbon dioxide to 350 parts per million or less. Climatologist Dr. James Hansen says, "If humanity wishes to preserve a planet similar to that on which civilization developed and to which life on Earth is adapted, paleoclimate evidence and ongoing climate change suggest that CO2 will need to be reduced from its current 385 ppm to at most 350 ppm." (Dr. Hansen heads the NASA Institute for Space Studies in New York City, and is best known for his testimony on climate change to congressional committees in the 1980s that helped raise broad awareness of the global warming issue.) Activists involved in the 350 movement include Rajendra Pachauri (Chairman, Intergovernmental Panel on Climate Change), Vandana Shiva (world-renowned environmental leader and thinker), Archbishop Desmond Tutu (1984 winner of the Nobel Peace Prize and a global activist on issues pertaining to democracy, freedom and human rights), Van Jones, Bianca Jagger, Dr. James Hansen, Barbara Kingsolver and many more.
350MA.org is the Massachusetts Chapter of this worldwide advocacy group, and the hub for the Better Future Project.
=============================================
The Community Church of Boston is a free community united for the study and practice of universal religion, seeking to apply ethical ideals to individual life and the democratic and cooperative principle to all forms of social and economic life. We invite you to read on to discover more about us, join us one Sunday for a thought-provoking and joyful time, or contact the church to find out more about our community: info@communitychurchofboston.org.
=============================================
Warren Senders is the contact person for "World Music Against Climate Change." He is one of thousands of concerned global citizens hoping to trigger positive change through social action and the arts. He can be reached at warvij@verizon.net or by telephone at 781-396-0734.