29 Oct 2009, 12:19am
environment Indian music music October 24 Action Warren's music: Gorakh Kalyan khyal Raga
by
Warren
4 comments
Meta
When I first got the idea for the "Playing for the Planet" concert, I knew instantly that I wanted to sing these three compositions in Raga Gorakh Kalyan. I will update later on with the complete text and meaning; tonight I just want to get this posted before I go to sleep.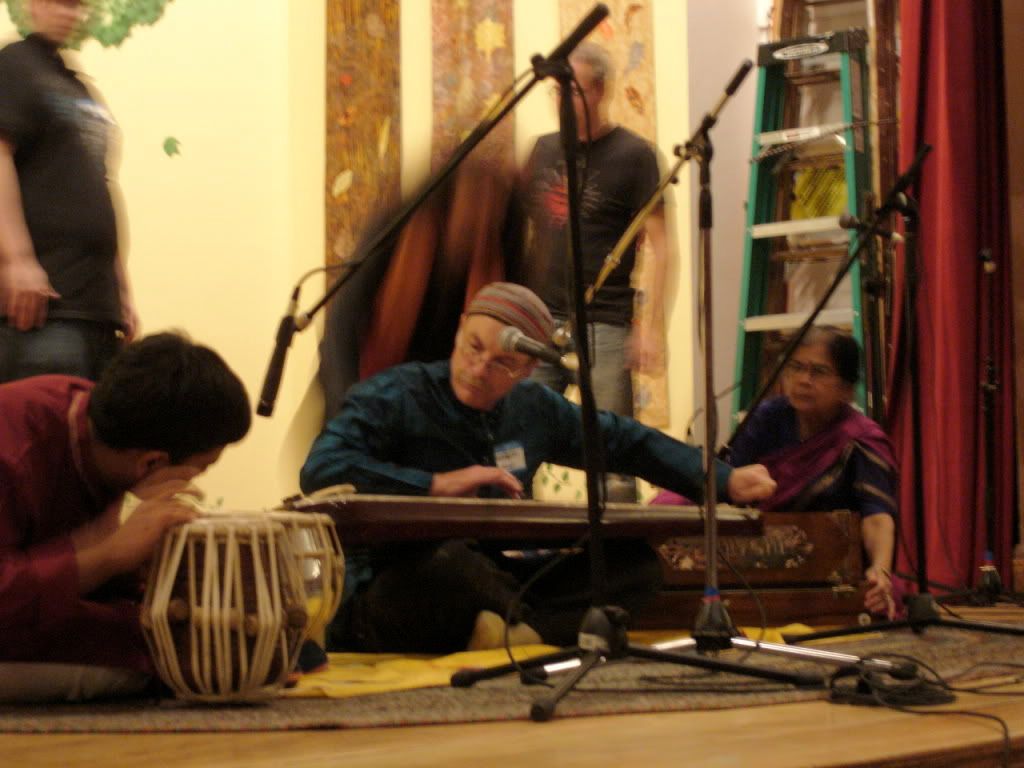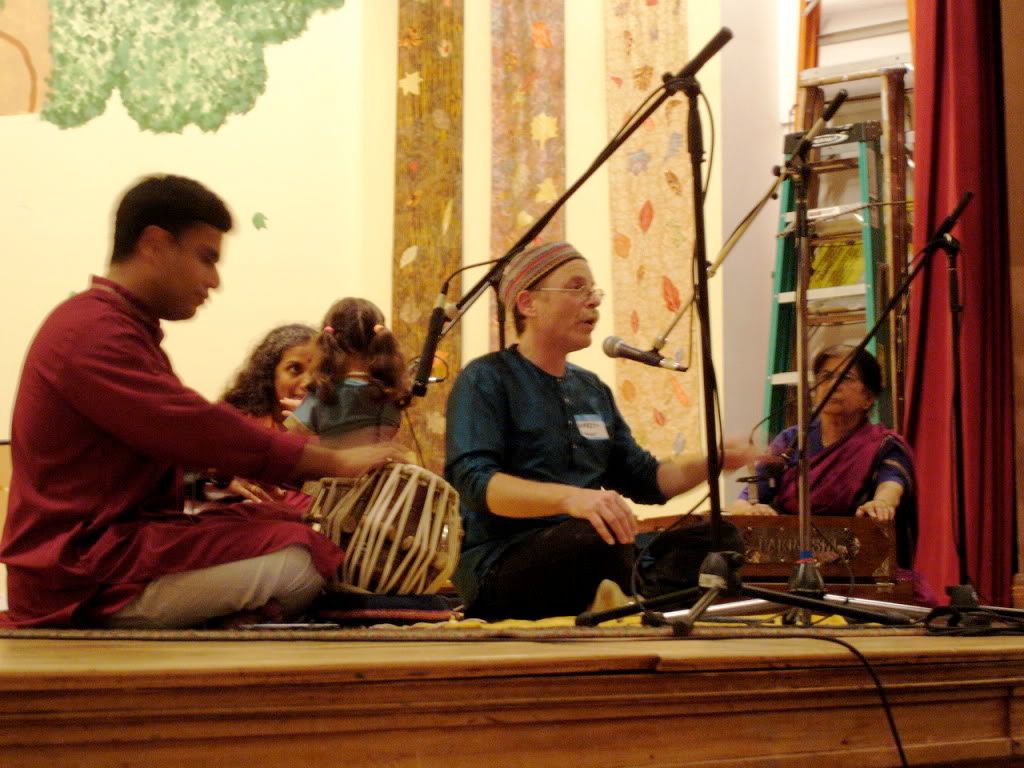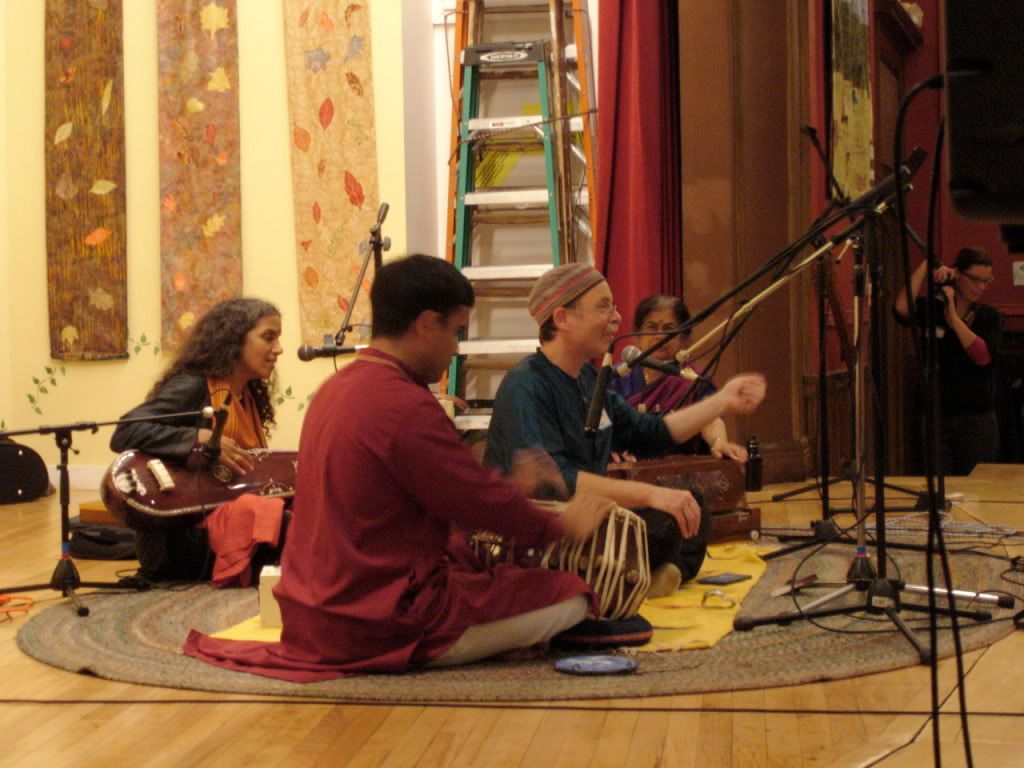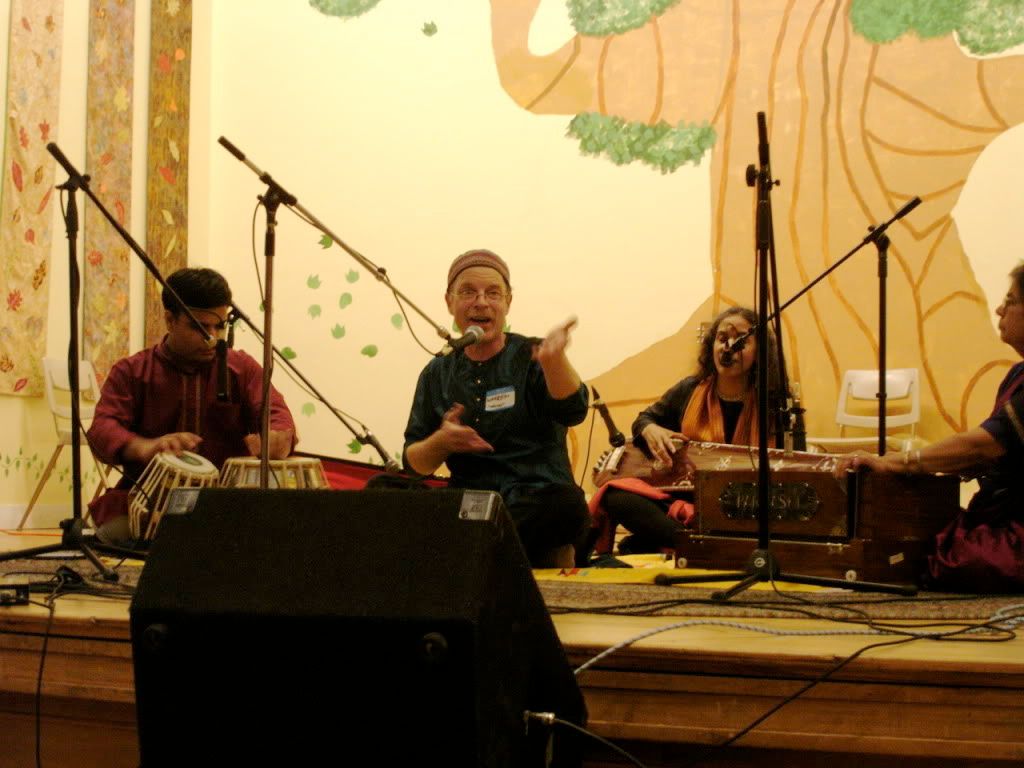 (Photographs by Hadley Langosey)
Warren Senders – Voice; Akshay Navaladi – tabla; Priti Chakravarty – harmonium; Vijaya Sundaram – tamboura and vocal support. Our daughter is wandering all over the stage during the performance.