3 Jul 2011, 9:09am
India Indian music music vocalists: 78 rpm discs Marwari geet
by
Warren
3 comments
Meta
More Marwari geets in the vivid low fidelity that appears characteristic of the output of "Marwari Records." Parvati and Party get a nice groove going, and it is enjoyable to listen through the distortion to get a picture of what this music originally sounded like.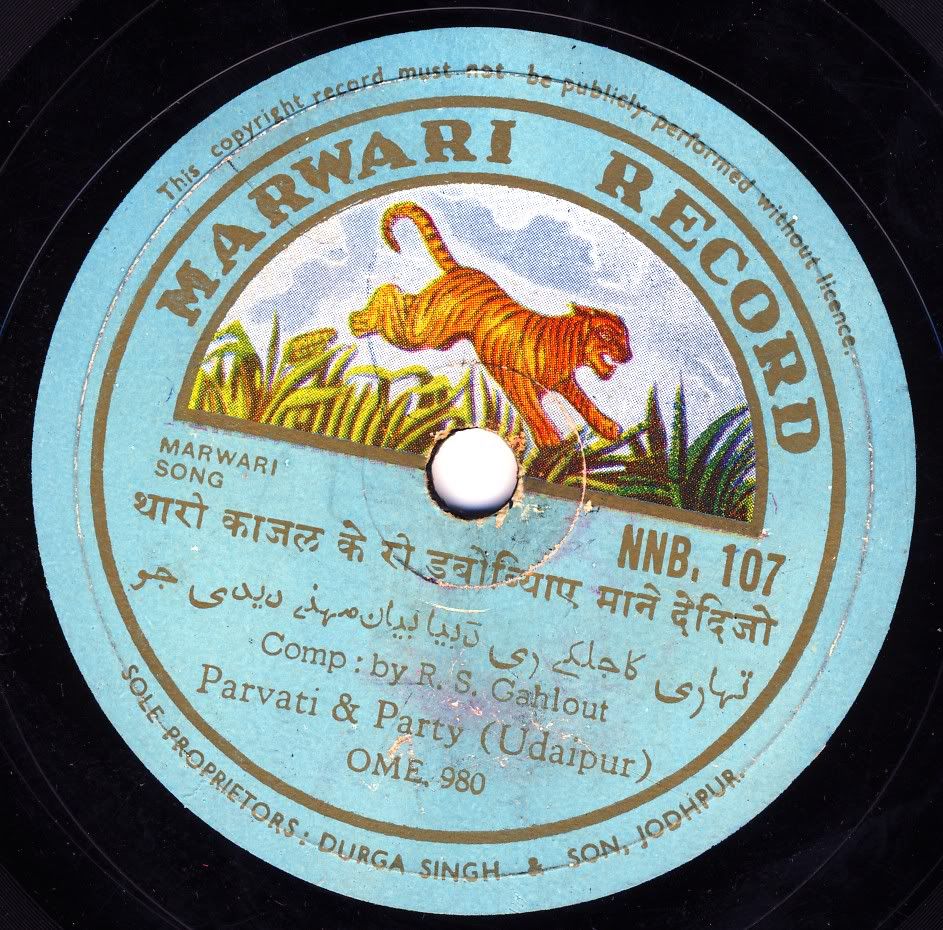 Lo-fi they may have been, but you've got to admit that Marwari Records had a damn cool label. I love the tiger, don't you?
Listening to these 78 rpm discs is a wonderful experience. It's like falling in love.