4 Mar 2013, 3:16pm
environment: benefit concert
by
Warren
leave a comment
Meta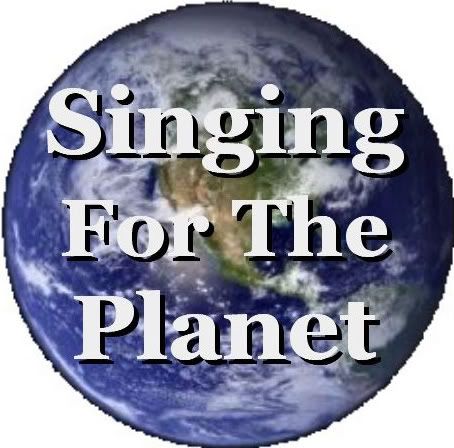 Warren Senders / Toni Lynn Washington / Dean Stevens
Three Of New England's Most Creative Singers Join Voices Against Climate Change

Friday, April 19 — 7:00 pm


Emmanuel Church, 15 Newbury Street, Boston
On Friday, April 19, three singers from diverse musical traditions will join together to draw attention to the global climate crisis. Featured artists are: singer-songwriter Dean Stevens, Hindustani classical vocalist Warren Senders, and Boston's "Queen of the Blues," Toni Lynn Washington. The music begins at 7:00 pm, at Emmanuel Church, 15 Newbury Street, Boston, MA. Tickets are $20; $15 students/seniors. All proceeds will go to the environmental organization www.350.org. For information, please call 781-396-0734, visit "Singing For The Planet" on Facebook, or go to the event website.
"Singing For The Planet" is the seventh concert in the "Playing For The Planet" series, conceived as a way for creative musicians to contribute to the urgent struggle against global warming. Because the climate problem recognizes no national boundaries, the artists represent musical styles from three different parts of the globe. While Stevens, Senders and Washington sing in different languages and genres, all are virtuoso performers sharing the core values of expression, emotion and honesty. And, of course, all three artists and their accompanists are committed to raising awareness of the potentially devastating effects of global warming. Their choice of beneficiary, 350.org, is focused on building global consensus on reduction of atmospheric CO2 levels — action which climatologists agree is necessary to avoid catastrophic outcomes. It'll be an evening of great vocal music, full of exquisite melody, rhythm, emotion and expression — from three singers who are genuine masters of their craft.
Purchase tickets online from CCNOW:

Regular admission: $20


Student/Senior Admission: $15

Advance Ticket Orders Are Accepted Until 3 pm on April 19. Orders received after Tuesday, April 16 will be held at the door.
About the Artists
=======================================================
Dean Stevens
"Powerful…moving political performer"
— Boston Globe —
For twenty five years Dean Stevens has delighted audiences of all ages throughout the Americas. An exuberant performer of distinctive style and wit, he combines an intricate, self-taught guitar style with a versatile and expressive singing voice.

"Dean Stevens is a charming entertainer, a musician of great sensitivity and wit. His spirit of joy and sharing shines through his music."
— Jerry Christen, New Song Coffeehouse —
He has established himself as a formidable creator and interpreter of a wide spectrum of songs in English and Spanish. His own material explores a variety of personal and social topics, paints sketches of people and places, celebrates the Earth, and annoys the narrow minded.
"Dean Stevens will inspire you. Great voice!"

— Pete Seeger —
Born and raised in Costa Rica, Dean is a lifelong student of Latin America. He learned Spanish at an early age, and readily absorbed the musical and topical influences of the region. He travels frequently to Central America, and has become known for his humanitarian efforts on behalf of refugees returning to their homes in El Salvador and Guatemala.
"Seeing and hearing Dean Stevens live on stage is proof that sanity,
literacy, love, hope, and the forces of good are still alive and well and at work in the universe. Every song is offered with immediacy, humanity, and humor underscored by the most articulate and inspired guitar work you'll hear anywhere on the topical folk circuit….a thinking and compassionate master communicator at the peak of his powers. Losing your faith? Go to a Dean Stevens concert!"

— Geoff Bartley —
Dean Stevens has four highly acclaimed recordings to his credit. His last release, "Eyes of Wonder" (Volcano Records), is a collection of songs in English and Spanish, with guest appearances by Sol y Canto, Randy Sabien, Linda Waterfall, and others.
"A performer with keen vision, tenacity and wisdom to inspire and to entertain"
— Dirty Linen Magazine —
======================================================

Toni Lynn Washington
Boston's Queen Of The Blues
Born in North Carolina in 1937, Toni Lynn Washington began singing as a child. Over the past four decades she has become one of America's most widely respected contemporary blues singers, and Boston's own "Queen of The Blues." Recipient of the 1999 Boston Blues Festival's Lifetime Achievement Award, she currently records for the NorthernBlues label. Her rich, powerful and expressive voice makes her performances memorable and exciting.
Toni Lynn and her ensemble have performed throughout North America and Europe, including the Saratoga Jazz Festival, the Chicago Blues Festival, Memphis in May, and the Newport Jazz Festival at Sea (aboard the QE2) etc. She has received seven WC Handy National Blues Award nominations (including 2003, 2004 and 2005 "Soul-Blues Female Performer of the Year" nominations.), and many other award nominations for her previous albums including "Album of the Year" at the W.C. Handy Awards, "Album of the Year" at the NAIRD Awards, and "Outstanding Blues Album" at the Boston Music Awards, a 2006 BMA nomination, participation in charitable projects like the Respond II CD (with Joan Baez…), and critical acclaim from the media, including Essence Magazine, The Boston Globe, The Chicago Sun-Times, Living Blues, Knight Ridder Newspapers, Blues Revue, The Ottawa Citizen, Big City Blues, Boston Magazine, The Boston Herald , Jazziz, Downbeat, The House of Blues Radio Hour, NPR's 'All Things Considered' , Mountain Stage, The Boston Phoenix, Bluestage, WBOS, WGBH, WFNX, etc., and the 1999 Boston Blues Festival Lifetime Achievement Award.
"Washington shows great range, moving from piquant jazz [to] steamy boogie-woogie…The dizzying range feels seamless… Washington('s) style and grace are queenly, indeed."

— Steve Morse, Boston Globe —
Washington's refined style can be summed up in one word: classic.
— Blues Review —

"Her combination of blues and traditional R&B grooves proved a huge hit…. She was a huge discovery…"
— SF Blues —
"She will make you melt"

— Boston Magazine —
======================================================

Warren Senders and The Raga Ensemble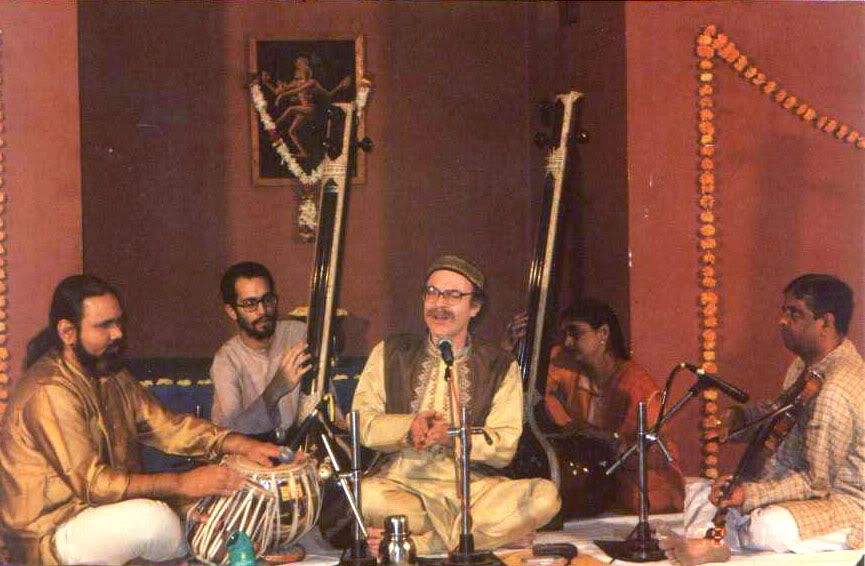 One of the world's great improvisational song forms is khyal, the richly ornamented classical singing of North Indian tradition. Accompanied by the tabla of Amit Kavthekar, the harmonium of George Ruckert, and the trance-inducing drone of tamboura, Warren Senders weaves a hypnotic tapestry of sound in his rendition of traditional ragas. Acclaimed as the foremost non-Indian performer of this beautiful idiom, Senders lived in India for many years, learning the khyal style from master teacher Pt. S.G. Devasthali. He has performed throughout the world, enrapturing audiences and critics with a unique combination of authenticity and originality.
"…an amazing man, an amazing artist." Ustad Amjad Ali Khan, interviewed in Little India, September 2002
"Only an artist of great maturity could successfully balance this unique combination of elements…a level of inventiveness and emotional expression that is extraordinary."
Teed Rockwell, India Currents, September 1999
He has received grants and fellowships including the Indo-American Fellowship, the Jon B. Higgins Memorial Scholarship for Indian Music, a Senior Research Fellowship and a Performing Arts Fellowship from the American Institute of Indian Studies, support for music composition from Meet the Composer, and travel awards from the Fund for U.S. Artists. His writings on music have been published by Rhythm Magazine, Bansuri, the New England Conservatory Journal for Learning Through Music, and World Rhythm. Also a jazz musician, his original instrumental music can be heard on cds by "Antigravity" and the Jazz Composers' Alliance Orchestra.
"Warren's talent of keeping listeners engrossed by his delightful singing…comes from this same attitude of heartily enjoying the process of musical discovery."
— Chaitanya Kunte, Tarun Bharat —
"Listening to Warren singing a khayal composition in raga
Shivaranjani, one is amazed at his clear diction and his flawless
pronunciation of Urdu words….a musical journey that is beyond
classification or defined boundaries."
— Satyakam Chowdhury, Times of India —
An internationally recognized educator, Mr. Senders has given hundreds of lecture-demonstrations, master-classes and clinics, for interested learners from kindergartners to elders. He has developed extensive course material on the structure and aesthetics of Hindustani music, and has introduced students at colleges and universities all over the United States, Canada and India to aspects of Indian music. He is a faculty member of Tufts University and the New England Conservatory of Music.
=============================================
About www.350.org and the number 350:
Co-founded by environmentalist and author Bill McKibben, 350.org is the hub of a worldwide network of over two hundred environmental organizations, all with a common target: persuading the world's countries to unite in an effort to reduce global levels of atmospheric carbon dioxide to 350 parts per million or less. Climatologist Dr. James Hansen says, "If humanity wishes to preserve a planet similar to that on which civilization developed and to which life on Earth is adapted, paleoclimate evidence and ongoing climate change suggest that CO2 will need to be reduced from its current 385 ppm to at most 350 ppm." (Dr. Hansen heads the NASA Institute for Space Studies in New York City, and is best known for his testimony on climate change to congressional committees in the 1980s that helped raise broad awareness of the global warming issue.) Activists involved in the 350 movement include Rajendra Pachauri (Chairman, Intergovernmental Panel on Climate Change), Vandana Shiva (world-renowned environmental leader and thinker), Archbishop Desmond Tutu (1984 winner of the Nobel Peace Prize and a global activist on issues pertaining to democracy, freedom and human rights), Van Jones, Bianca Jagger, Dr. James Hansen, Barbara Kingsolver and many more.
Warren Senders is the contact person for "Voices Against Climate Change." He is one of thousands of concerned global citizens hoping to trigger positive change through social action and the arts. He can be reached at warvij@verizon.net or by telephone at 781-396-0734.