1 Sep 2012, 6:22pm
Jazz music Personal Politics: genius improvisation
by
Warren
leave a comment
Meta
It was my fifteenth birthday, and my parents knew I was a budding jazz fan. They got me a wondrous thing: a six-lp set billed as The Smithsonian Collection of Classic Jazz. And it was great. I started at the beginning and worked my way through Scott Joplin and Robert Johnson, Jelly Roll Morton, King Oliver, Louis Armstrong, Count Basie, Benny Goodman, Duke Ellington, Coleman Hawkins, Lester Young, Roy Eldridge, Billie Holiday…it was incredible.
And after taking a breath I listened to Charlie Parker, Dizzy Gillespie, Sarah Vaughan, Ella Fitzgerald, the Modern Jazz Quartet, Thelonious Monk (one entire lp side!), Miles Davis, Charles Mingus, Cecil Taylor…
And the last side had three pieces by Ornette Coleman and one by John Coltrane.
I put it on the player. Here's what I heard:

Ornette Coleman's Quartet plays "Lonely Woman"
It started with a melancholic strumming, a giant bass sitar, cushioned in cymbal shimmer. What the hell?
I'd never heard anything so lovely.
And that, dear ones, was my introduction to Charlie Haden's bass playing.

The early Ornette Coleman Quartet, circa 1961.
00000000000000000000000000000000000000000000000000000000000000000000000
The first few paragraphs of Charlie Haden's bio, from his website:
Time Magazine has hailed jazz legend Charlie Haden as "one of the most restless, gifted, and intrepid players in all of jazz." Haden's career which has spanned more than fifty years has encompassed such genres as free jazz, Portuguese fado and vintage country such as his recent cd Rambling Boy (Decca) not to mention a consistently revolving roster of sidemen and bandleaders that reads like a list from some imaginary jazz hall of fame.

As an original member of the ground-breaking Ornette Coleman Quartet that turned the jazz world on its head the late 1950's, Haden revolutionized the harmonic concept of bass playing in jazz. "His ability to create serendipitous harmonies by improvising melodic responses to Coleman's free-form solos (rather than sticking to predetermined harmonies) was both radical and mesmerizing. His virtuosity lies…in an incredible ability to make the double bass 'sound out'. Haden cultivates the instrument's gravity as no one else in jazz. He is a master of simplicity which is one of the most difficult things to achieve." (Author Joachim Berendt in The Jazz Book) Haden played a vital role in this revolutionary new approach, evolving a way of playing that sometimes complemented the soloist and sometimes moved independently. In this respect, as did bassists Jimmy Blanton and Charles Mingus, Haden helped liberate the bassist from a strictly accompanying role to becoming a more direct participant in group improvisation.
And just as important as his historic role in the evolution of jazz bass playing is his sound. No bass player anywhere has as big a sound as Charlie Haden, and his presence on a recording is always unmistakable (and a guarantee of quality — the man has, as far as I can tell, never played on a bad record).
13 Jul 2010, 11:10pm
India Indian music music: genius Gwalior gharana improvisation khyal Krishnarao Shankar Pandit
by
Warren
1 comment
Meta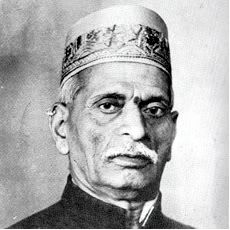 One of the greatest recorded performances of Hindustani music, this 30-minute gem comes from 1957, when Krishnarao Shankar Pandit was in his prime. The force and power of his improvisations are astonishing; there is nobody else in Hindustani tradition who can imagine some of the things he comes up with, let alone execute them with such verve and clarity.
Anokhey Lal, who was known for his brilliant and supportive theka, is accompanying on tabla. The violinist is not credited. Any thoughts?
Enjoy.
17 Mar 2010, 12:10am
Education music Warren's music: games improvisation
by
Warren
2 comments
Meta
Quite early in my musical life I became interested in Game Structures. I've already mentioned discovering some avant-garde composers through my high-school library's bizarre decision to subscribe to "Source: Music of the Avant-Garde" during my junior year (two issues/year…and at the end of the year, noting that I was the only person who ever read them, and that I read them constantly, the librarians gave the magazines to me; they're on the shelf behind me as I write). A few years later, living in Cambridge, I worked with Karl Boyle, who was writing some quite astonishing music that radically transformed the conceptual frameworks of everyone who participated in it.
Particularly important was a set of three pieces called the "Sound/Movement Murals," an attempt to create performance structures which would engage musicians and dancers in the interpretation of a single set of instructions; all of us were "reading off the same score." They were performed on stage in Boston; if I recall correctly it was as part of a festival of performance art.
These pieces have continued to influence me, off and on, for the last thirty years or so. Perhaps Karl has them somewhere in his files, and perhaps he would consider releasing them for others to learn from. I hope so.
In 1996 I was developing a music and music-making curriculum for the City of Boston's After School program. As part of the materials, I wanted to include samples of alternative "notations," so I generated a few pieces for inclusion in the curriculum (which is still available through Arts in Progress under the title "Ways of Listening")
27 Nov 2009, 12:54am
Education Jazz music: Charlie Haden Dewey Redman Edward Blackwell Harmolodic Concept improvisation lecture-demonstration Ornette Coleman
by
Warren
9 comments
Meta
The first Old and New Dreams record on Black Saint has long been one of my Desert Island Discs. The rhythm section of Charlie Haden and Ed Blackwell serves up a magnificent polytextural stew in support of the melodic initiatives of Don Cherry and Dewey Redman; everybody plays brilliantly throughout.
In many ways, the work of this band always struck me as a purer presentation of Ornette Coleman's concepts than many of Ornette's performances. I mean by this that the shifting tonalities and re-centerings of melodic structure that are at the heart of Coleman's work are in many ways easier to hear when the composer's unique alto saxophone sound is not present. Ornette's sonic presence is undeniable, but when he's not there it becomes easier to think of the Harmolodic approach as a system that can be used by other musicians. When Ornette's concept is used (and, as we hear below, explained) by other players, it is easier to separate the things they play from their performance personae. Ornette is such a dramatic and eccentric figure that it is tempting to explain Harmolodics as a species of musical crankery. When Don Cherry, Dewey Redman, Charlie Haden and Ed Blackwell interpret his music and influence, the importance and essentiality of Coleman's Harmolodic Concept is indisputable.
They came to Harvard University in 1980 and played, if memory serves me correctly, at the Loeb Drama Center — an unusual venue. Hearing the band perform live in Cambridge was a truly wonderful experience; some memories from that gig still stand out (like watching Ed Blackwell create a huge blanket of rhythms without, apparently, moving his hands at all). I heard them again at a Cambridge jazz club (Jonathan Swift's? I forget) a few years later, and they were brilliant then, too. But I digress.
One of the most memorable features of their time under Harvard's auspices was the lecture-demonstration that Cherry, Redman and Haden gave at Adams House on February 29 (Blackwell was unavailable due to medical issues; IIRC he was doing daily dialysis). I recently digitized the recording of that lec-dem (made on a lo-fi boombox belonging to the drummer and drum-maker Betsy McGurk, who can be heard asking a few questions in the Q&A portion of the presentation) and I'm happy to present it here, along with a transcription (the result of many enjoyable late-night hours).
I have my own thoughts on what Ornette's "Harmolodics" is all about (the fact that Ornette uses the word "love" a lot when he talks about his music theory is an interesting clue) and someday I'll write them down and put them out here…but for now, here are Don Cherry, Dewey Redman and Charlie Haden, talking and playing about their music and their mentor, Ornette Coleman. Enjoy.